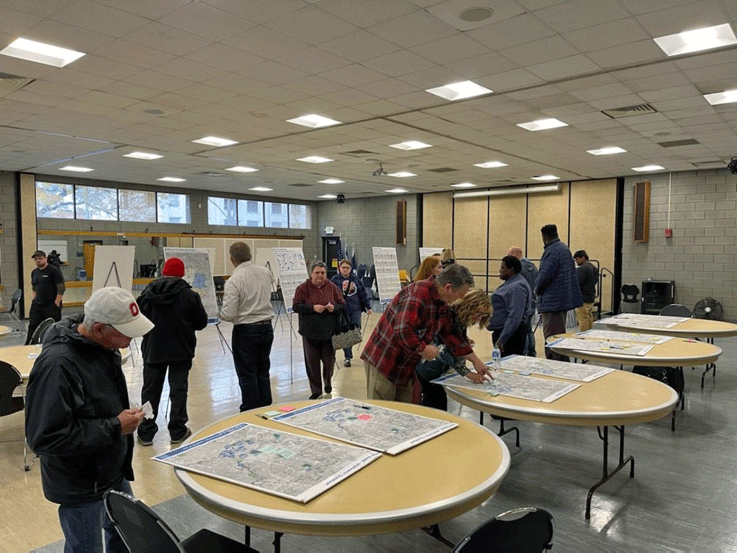 We recently had our 5-Year Master Plan Open House. We need your input! Please complete the Park Survey to help us envision the future!


Welcome to the Fort Wayne Parks & Recreation Department
The Fort Wayne Parks & Recreation Department's mission is to enhance the quality of life in Fort Wayne by providing positive opportunities for leisure time and by being stewards of our park lands, facilities, public trees and other resources entrusted to our care. We believe we enhance the quality of life in our community and are committed to providing the best department possible.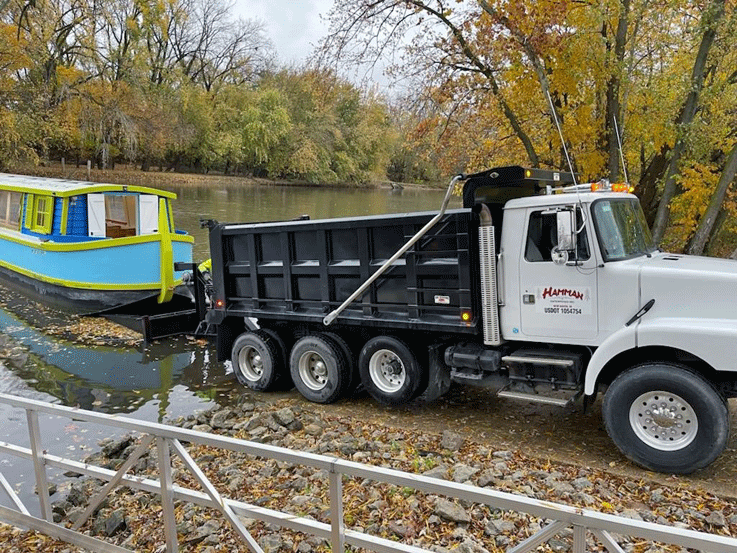 Sweet Breeze is pulled out of the water in late October and will be stored and prepared for next season!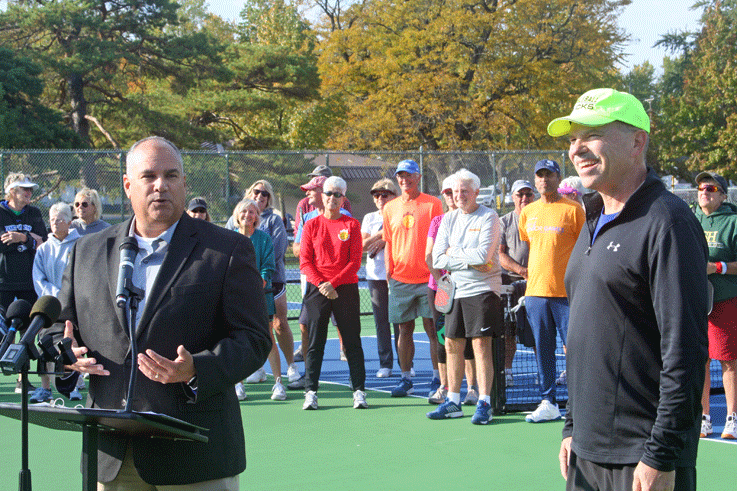 Tim Heffron (right) Fort Wayne Pickleball Inc. president, local picklers, park officials and staff joined me to celebrate the addition of 30 new outdoor courts to the parks!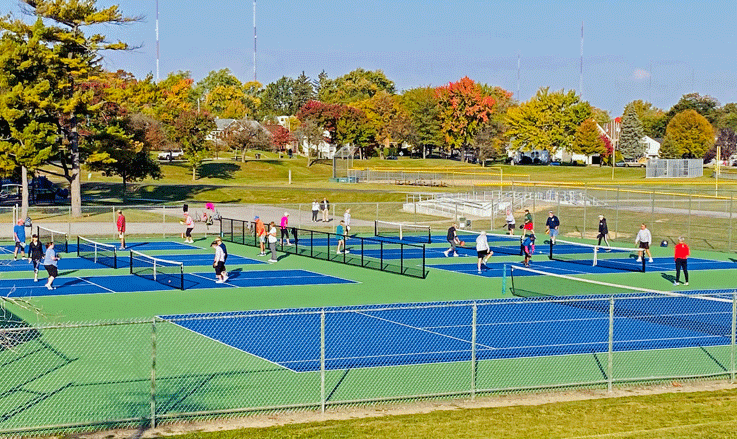 New Outdoor Pickleball Courts Added

On October 11th the department officially opened 30 new pickleball outdoor courts bringing the total to 36 outdoor and 6 indoor courts. See the Pickleball flier to learn more about the locations and number of courts. Interested in learning more? Check out the press release.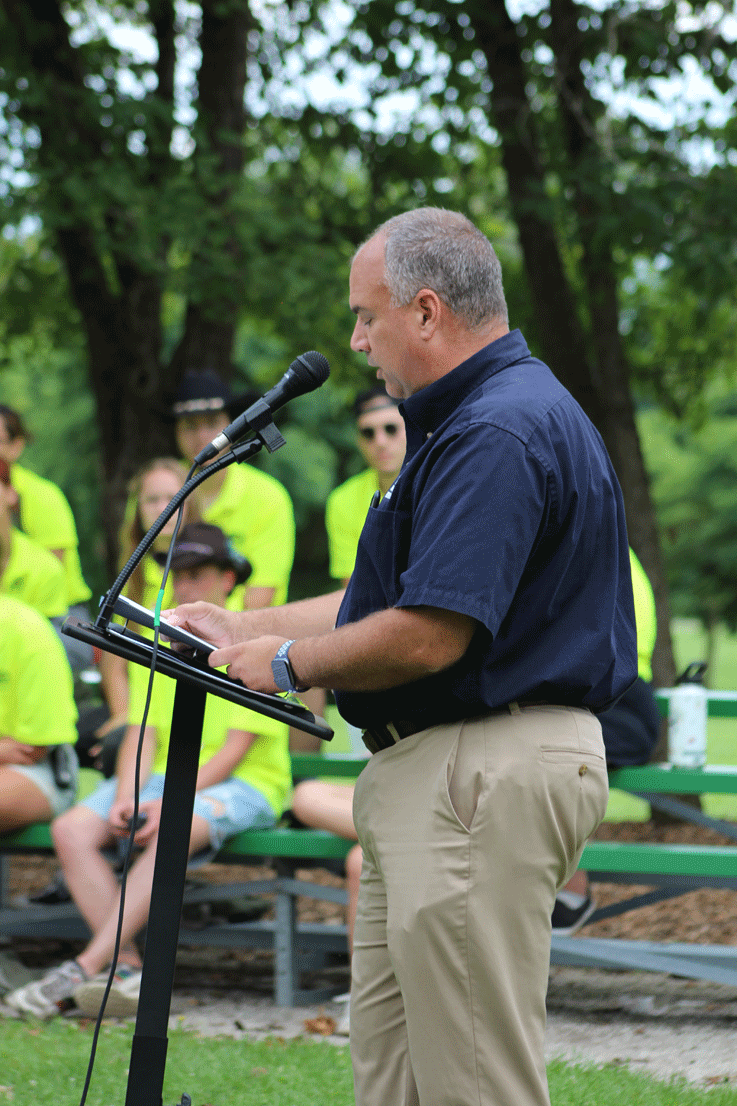 Franke Park Day Camp celebrated 75 years! We had fun family friendly activities to look back and also to look ahead to the future! Want to view more photos? Check out the Camp Photo Link.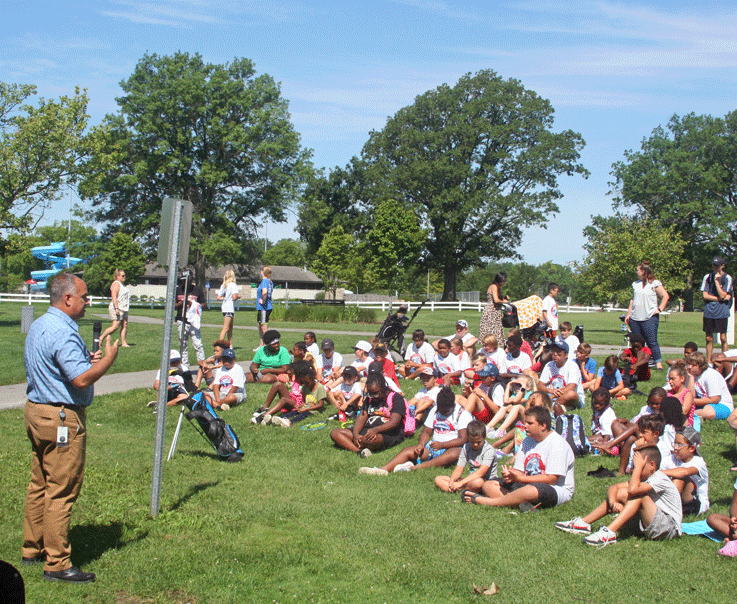 The Lifetime Sports Academy wrapped up in late July. We had another marvelous year offering free golf, swimming and tennis lessons for area youth.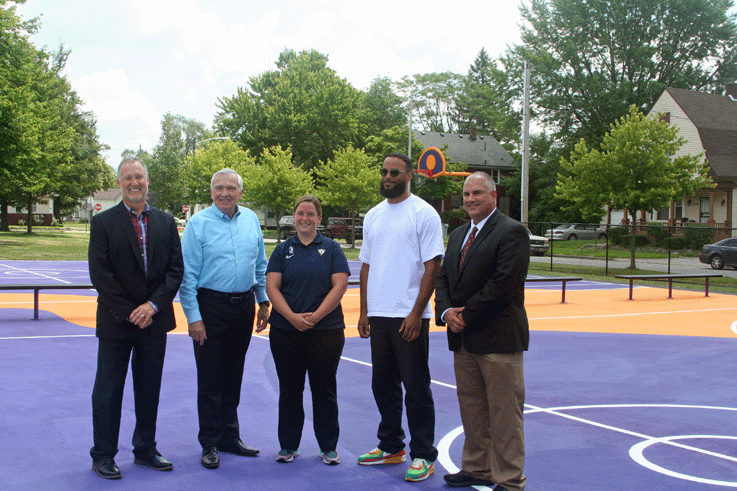 We are thankful for a great partnership with Fort Financial Credit Union to resurface and enhance two basketball courts in Ivan Lebamoff Reservoir Park, featuring a vibrant mural installed by local artist Andre Portee. The $30,000 project also includes new backboards, painted rims and new benches. It is funded by Fort Financial Credit Union with resurfacing and new striping by Fort Wayne Parks and Recreation. Read more about this great partnershp!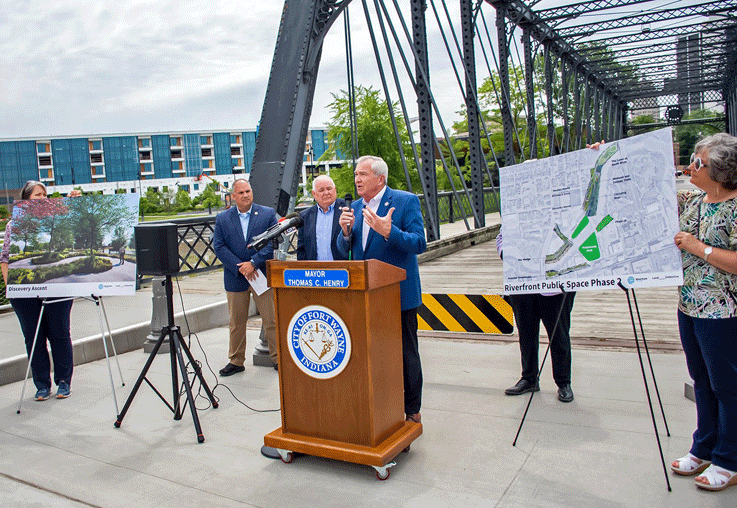 Our city is moving forward with Phase II of Riverfront Fort Wayne. This community vision will expand on the success of Promenade Park with additional public spaces, walking trails, and riverfront access. Construction will begin in later 2022. Look for additional details to be announced soon!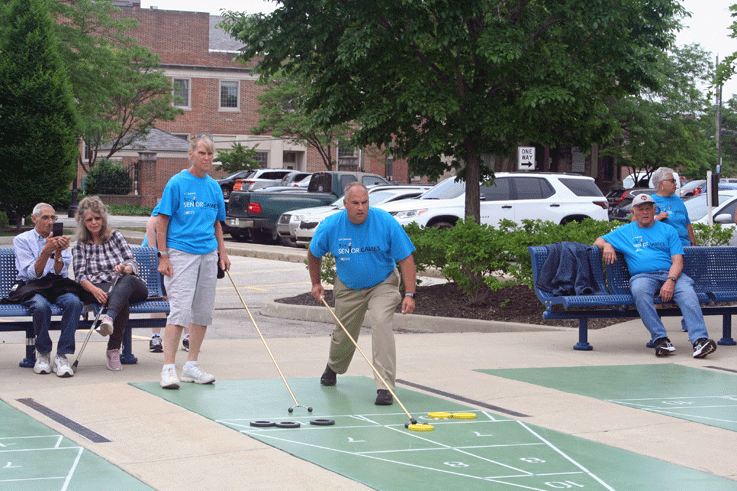 The 43rd Annual Senior Games have started and run until July 7th! I was just warming up for some friendly Shuffleboard play and will be competing for the first time at the Axe Throwing! Learn more...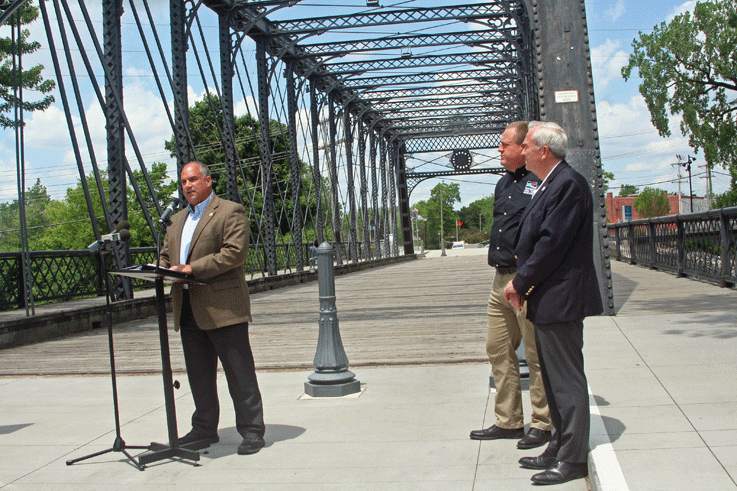 On May 31st we officially revealed the restoration of all decorative knee portal components in the truss of the historic 19th century Wells Street Bridge at Promenade Park. Mayor Tom Henry, Parks and Recreation Director Steve McDaniel and Manager of Project Administration David Weadock spoke about the significance and value of the restoration to city residents and visitors this afternoon.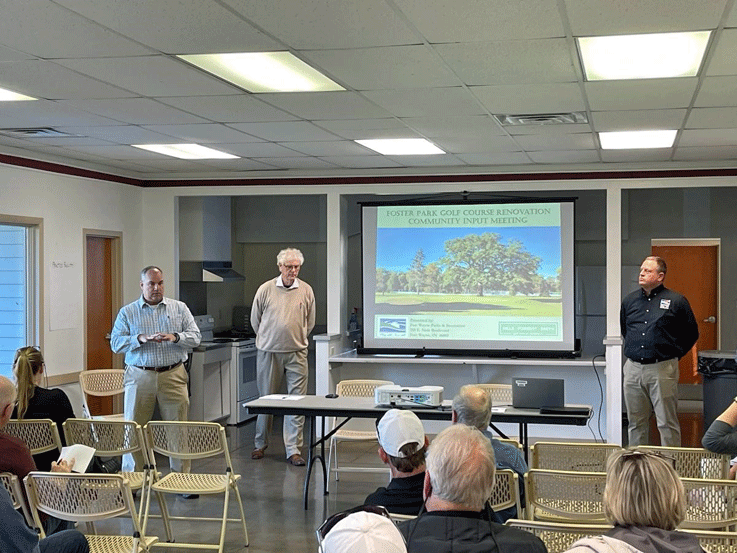 Foster Park Golf Course: Master Plan Public Input Meeting
Recently we conducted a Foster Park Golf Course: Master Plan Public Input meeting at Sears Pavilion. The Hills Forrest Smith Golf Course Architects were able to share with us the great history of the golf course (celebrating 100 years in 2028) and discuss how we can move forward to create an exciting future for the golf course and Foster Park itself. If you missed the meetings, we are asking for input from you for our Foster Park Golf Course Master Plan Survey so if you have a few minutes to share your input...that would be excellent.

I'd like to recognize all the community support that is so essential as the Executive Director of the Fort Wayne Parks & Recreation Department! We are very fortunate to be part of a community that values parks and we have a team of employees who are committed to providing excellent services and offerings to the public.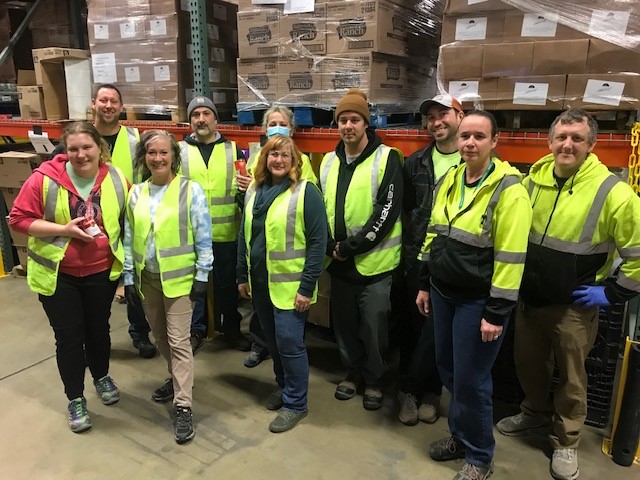 Speaking of our team, recently our Landscape employees volunteered at the Community Harvest Food Bank.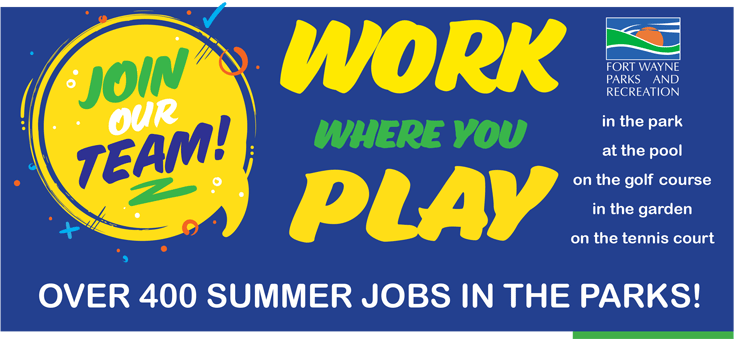 Not only do we have outstanding full time employees, we need seasonal employees too! Check out our Jobs link to learn more and how you can join our team!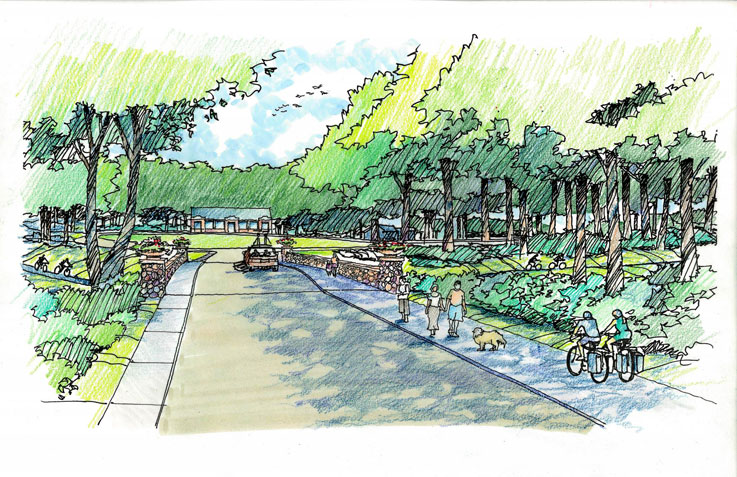 As I look ahead into this new year, there is a lot of exciting news to share:
Franke Park's Renaissance Plan – finish design, permitting, bidding with construction starting this year (if possible)
Update our Comprehensive Plan
Prepare a Master Plan for Foster Park's Golf Course
Riverfront Phase 2 – finish design, permitting, and possibly bidding the project
Work on the neighborhood master plans at Reservoir, Hanna Homestead, and Moody Parks
And much more!
Learn more about our Department


We are busy planning activities and events that will comply with current COVID-19 protocols (See our COVID-19 FAQ's link to learn more). A few highlights include: "Under the Big Top" Winter Showcase Exhibit at the Conservatory, Emergence Live Butterfly exhibit, Mother's Day Plant Sale, Dog Dress-Up Day, Mom's Garden Days, Fiber Arts Celebration, classes for all ages and much MORE! Check out our Current Fun Times to learn about all of the FUN we've been planning for YOU! But in order to make all of these fabulous events happen...we NEED YOU! We have numerous job openings for this summer. Check out the Jobs link to learn more!
We accomplish our mission by offering classes and programs for all ages, 87 parks of all sizes, 4 Golf Courses, 5 Community Centers (McMillen, Weisser, Cooper, Jennings, and our downtown Community Center), Rivergreenway Trails, a Botanical Conservatory, 3 Aquatic Centers, an Outdoor Theatre, Lindenwood, Salomon, Hurshtown, Headwaters Park & Ice Arena as well as the Fort Wayne Children's Zoo and many other places to seek respite in a high tech world.
Would you like to learn more about all the different amenities the Fort Wayne Parks & Recreation Department provides to the community? Check out the Parks Profile flyer to learn more.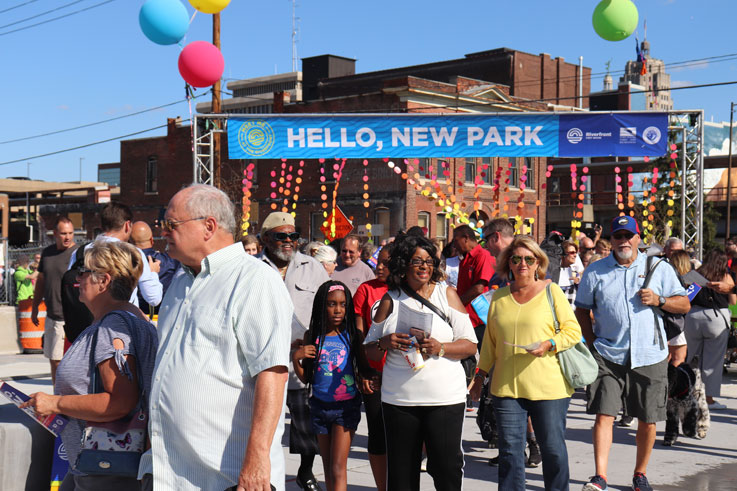 Since we opened Promenade Park in 2019 we have been so inspired by the daily usage and the community support! We are busy planning for a very successful 2022 and can't wait to showcase the park in new and inspiring ways!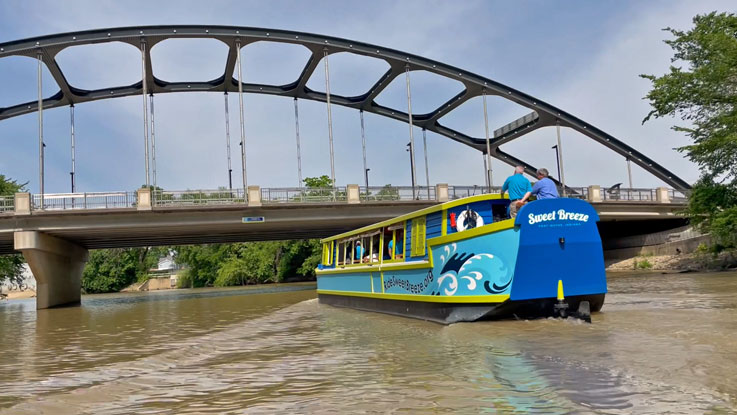 We are looking forward to offering guided cruise on the Fort Wayne Rivers. Sweet Breeze, Fort Wayne's authentic canal boat replica will be offering 45 and 90 minute tour lengths starting Memorial Day weekend through the summer. This fully accessible tour will be a fun experience for everyone! Each tour provides an opportunity to learn something new about Fort Wayne through its riverfront.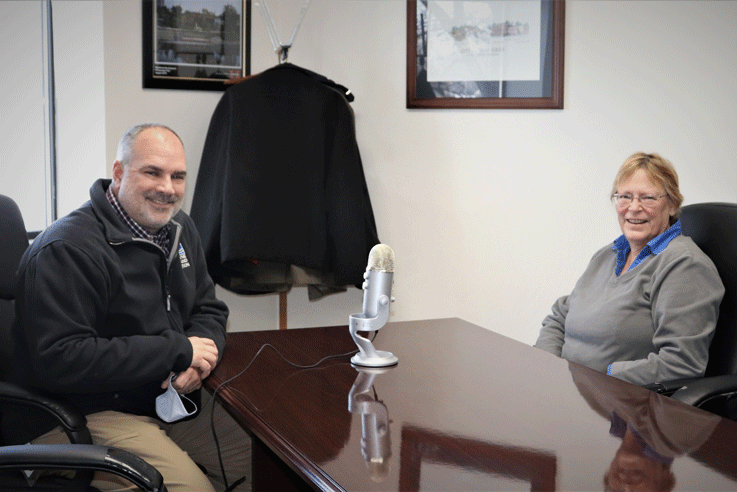 Lynda Heavrin, Manager of Landscape and Horticulture, discusses with Steve McDaniel, what's blooming in February! Listen here for the scoop! bit.ly/3BvhziW
If you have ideas you would like to share, feel free to reach out to me.
Steve McDaniel, Director
705 E. State Blvd.
Fort Wayne, Indiana 46805
Phone (260) 427-6000
FAX (260) 427-6020