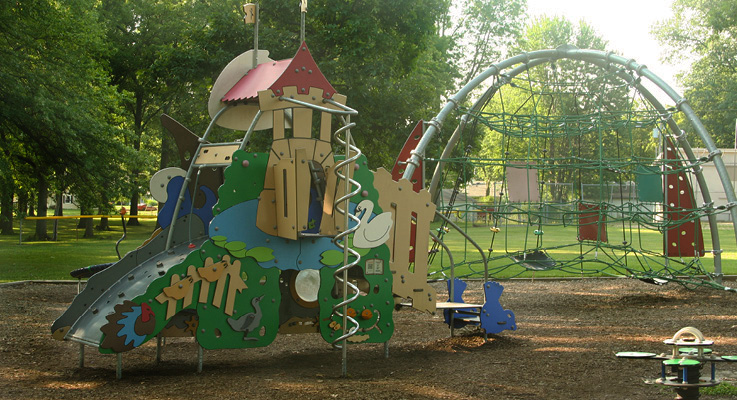 Lions Park
Size in acres: 14.4
Since 1953

Lions Park is located at the intersection of Carew St. and Hazelwood Ave. For more detailed location information, check out the General Park Map or Park Map
History
Lions Park was a gift from The Central Lions Club of Fort Wayne and has been a Fort Wayne attraction since 1953. Its nearly 15 acres are tucked away in a scenic northside neighborhood not far from Hazelwood Post Office and Fire Station Number 10. The Lion monument was dedicated in memory of Henry and Wilhelmine Franke.
WHAT TO DO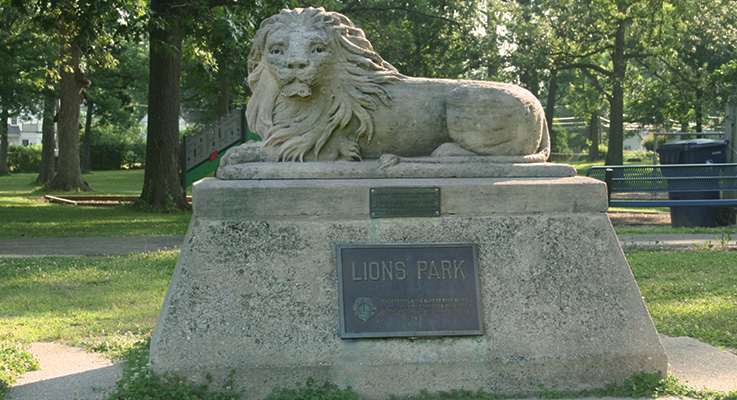 Scroll down for more information about our park features:

Ball Diamonds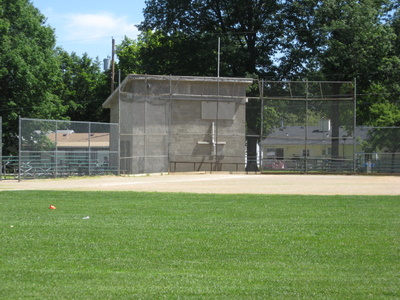 The baseball diamond in Lions Park is a wonderful place to play America's favorite game, baseball. Lions park diamond is available on a first-come, first-served basis. If you are interested in scheduling the ball diamond for a specific event, call Fort Wayne Parks & Recreation at 427-6000.

Basketball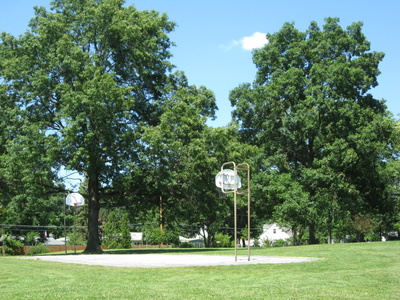 Lions Park's basketball court provides a cozy and comfortable area for you, your friends and your family to play this popular game.

Pavilion/Shelter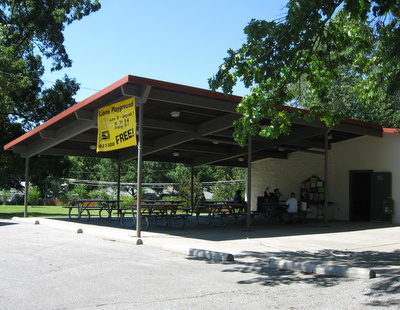 The Pavilion in Lions Park is available to rent for any special event or occasion. For more information about rental rates of all park pavilions, go to the Pavilion page.

Playground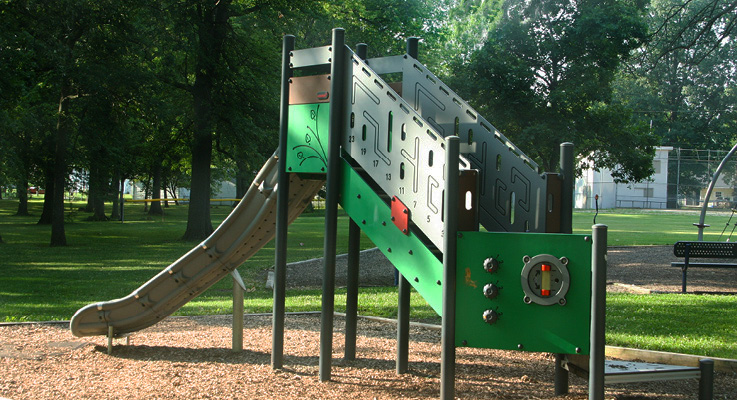 A shaded playground area features fun activities for kids of all ages, including a unique rock climbing wall area.
A new feature added in 2015 is inspired by Hans Christian Andersen's fairy tales, the playground structure has two facades: one side tells the story of the "The Ugly Duckling," and the other side tells the story of "The Little Mermaid."
Learn more about The Smart Playground from KOMPAN.
Open Space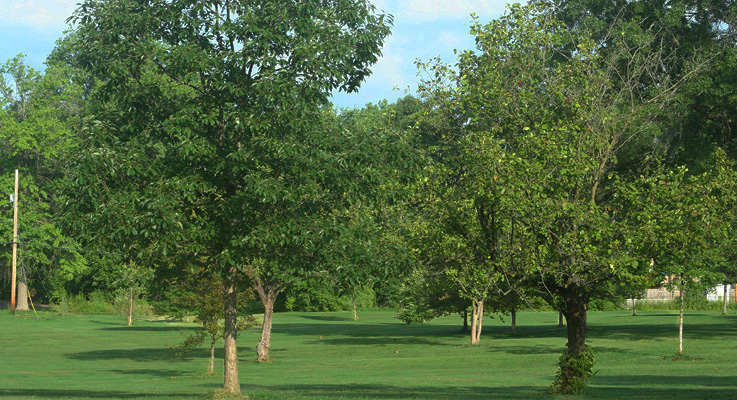 Lions Park has a ton of open spaces with benches to enjoy nature.
Tennis Courts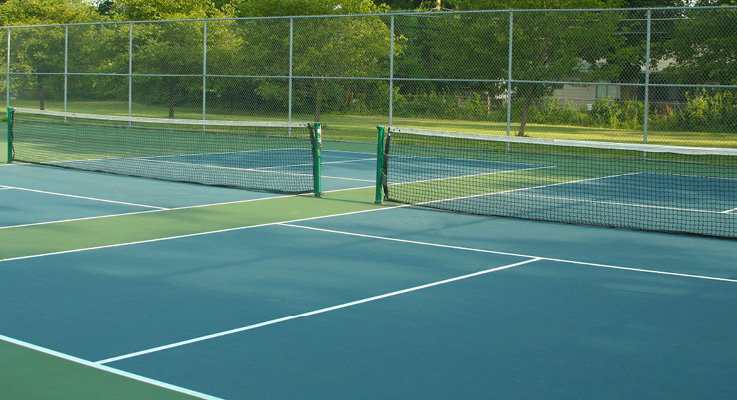 Lions Park has one tennis court, one half practice court and five pickleball courts available for use.