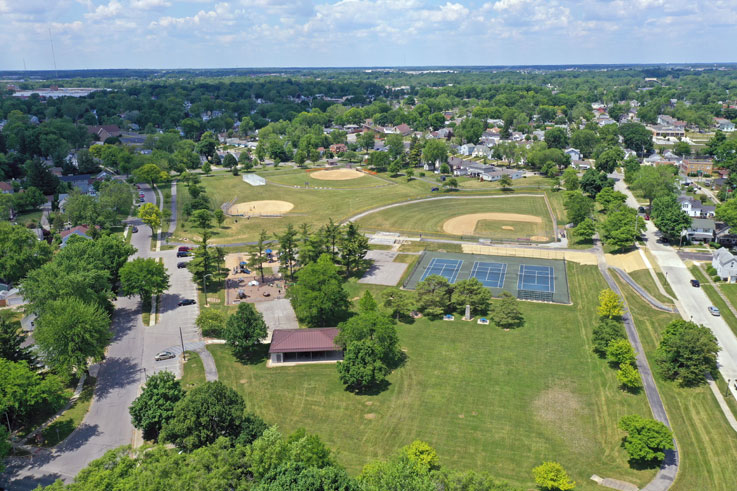 Hamilton Park

Size in acres: 16.5
Since 1930
Hamilton Park is located at Spring Street and Cherokee Road. For more detailed location information, check out the General Park Map or Hamilton Park Map

History: In 1930, 16.5 acres was acquired by purchase and donation. The park was called Hamilton Park after the Hamilton Family that had a bank in early Fort Wayne history. In 2000 Hamilton Park was redesigned by City Utilities to act as a water retention basin. In exchange, the park received major improvements including a new baseball diamond, new playground equipment, and a paved trail around the perimeter of the park.

WHAT TO DO
Scroll down for more information about our park features:

Ball Diamonds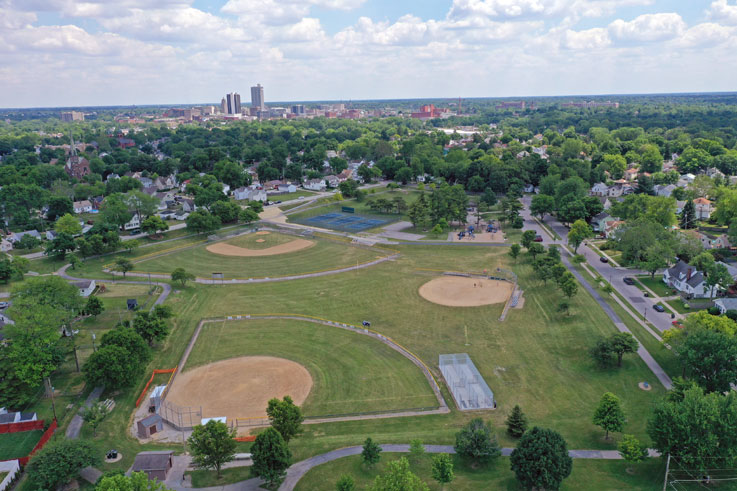 Hamilton Park includes your choice of three baseball diamonds toward the west end of the park. All baseball diamonds are available on a first-come, first-served basis. If you are interested in scheduling the baseball diamonds for a specific event, call Fort Wayne Parks & Recreation at 427-6000.


Pavilion/Shelter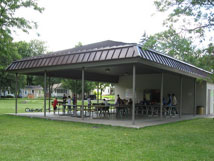 Hamilton Park's shelter is available on a first come first served basis. During the summer months it is used Monday-Friday for the playground program.


Picnicking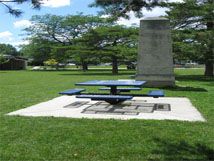 Several picnic tables are scattered throughout Hamilton Park for your enjoyment.

Playgrounds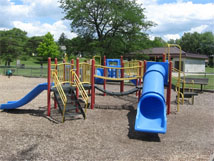 Hamilton Park has 3 distinct playground areas for your little ones to play, including a special area just for infants and toddlers.
Tennis Courts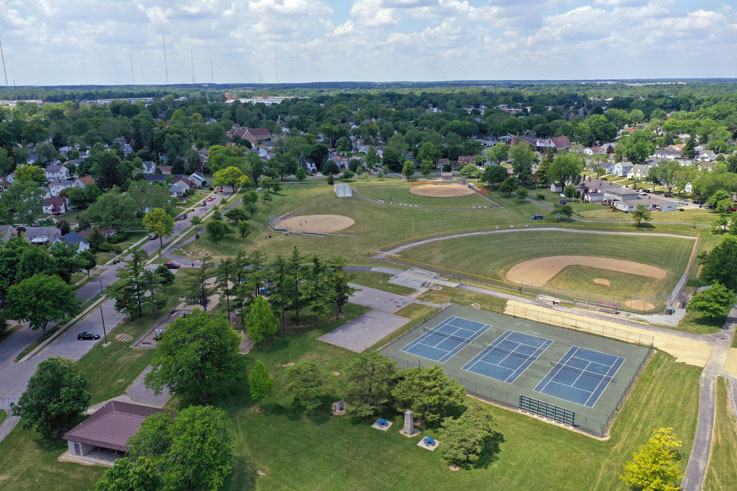 Be your own tennis star at Hamilton Park!


Walking Paths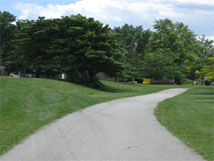 A walking path surrounds the perimeter of Hamilton Park. Once around the outside loop is .55 or if you're feeling ambitious, do a figure 8 using the center path for a total of .75 miles.