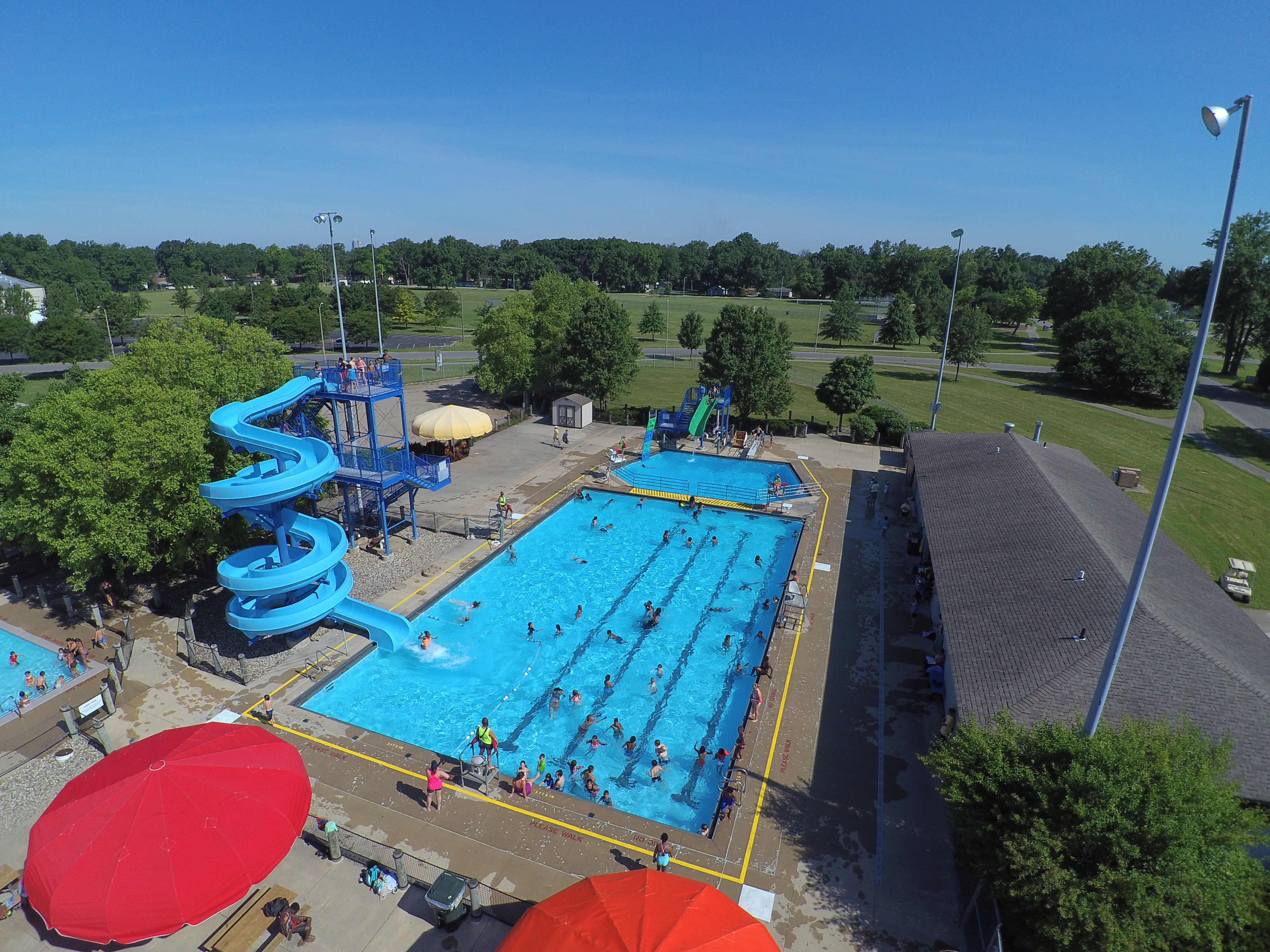 McMillen Park
Size in acres: 168.2
Since 1937
McMillen Park is located at 3900 Hessen Cassel and Oxford, Fort Wayne. For more detailed location information, check out the General Park Map or McMillen Park Map

Scroll down for more information about our park features:

History
Thanks to a generous donation by former Central Soya Chief Dale W. McMillen, the park that bears his name became a permanent resident of Fort Wayne in 1937. Though the park no longer hosts the city's Fourth of July fireworks show or the Twelfth Night Burning of the Greens (a gathering to dispose of holiday evergreens by bonfire), it still hosts many superb amenities.

The McMillen Park Community Center is open daily. Check out the link for additional information on all of the programs offered at this site!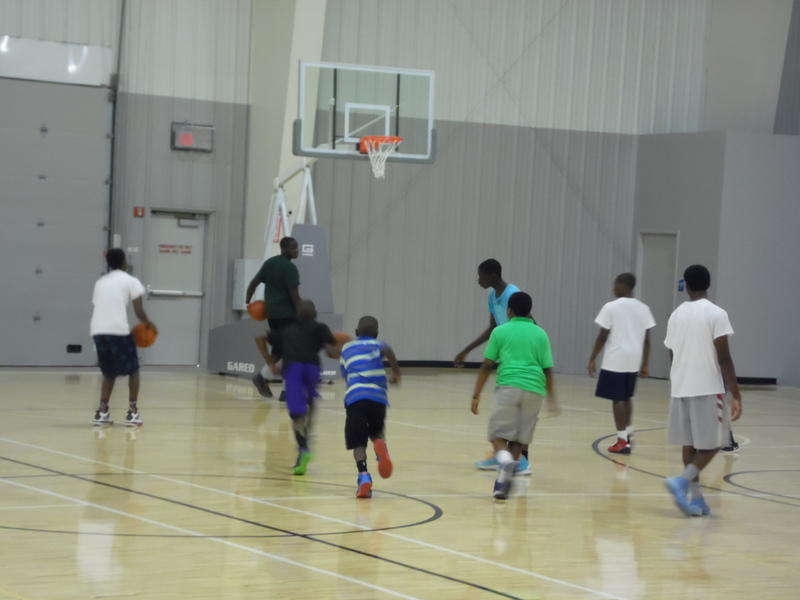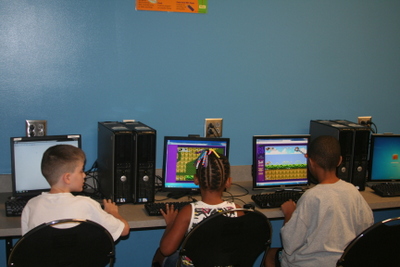 WHAT TO DO
Scroll down for more information about our park features: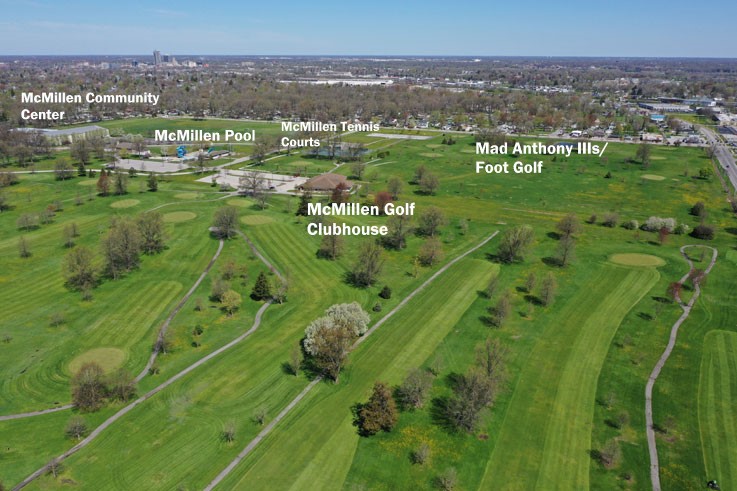 Pavilion
McMillen Pavilion
Location: 3900 Hessen Cassel & Oxford
Capacity: 256

For more information check out the Pavilion page.

Playgrounds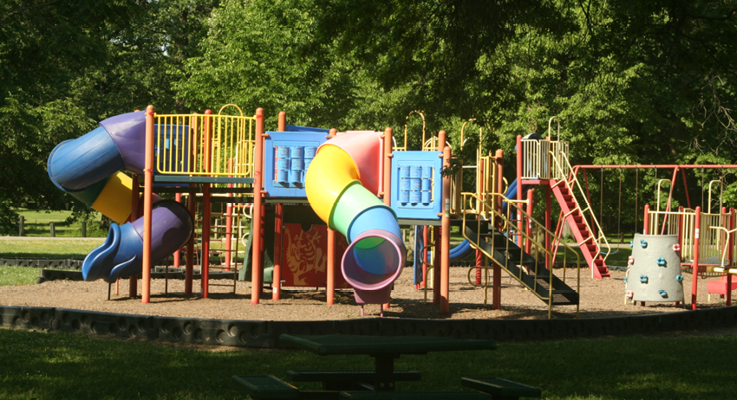 Playgrounds for toddlers on up through pre-teens are available between the Pavilion and McMillen Park Community Center.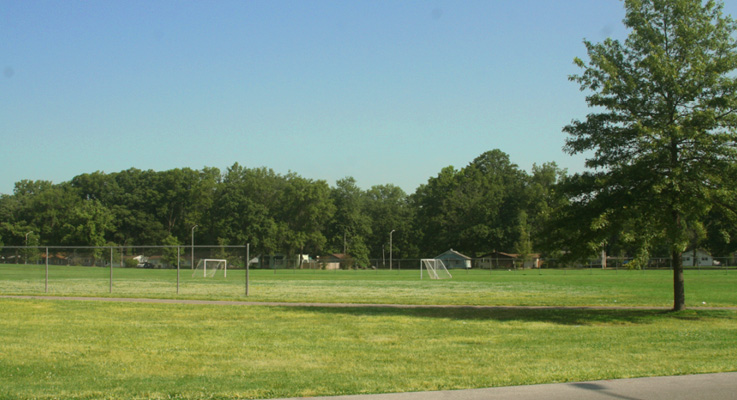 The open field provides ample space for playing soccer, football, or simply running around.
Born Learning Trail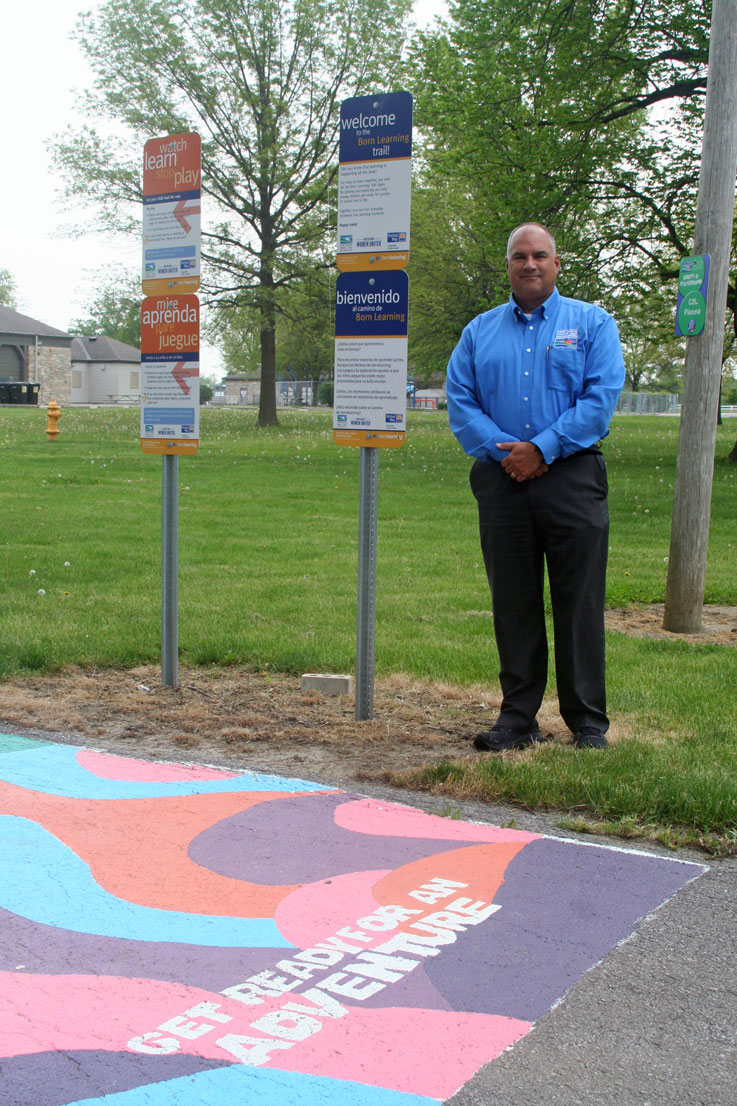 On May 17, 2021 Women United Celebrated the Completion of their First Born Learning Trail in McMillen Park! The Born Learning Trail is an innovative public engagement campaign that helps parents, caregivers and communities create quality early learning opportunities for adults to engage with young children to turn an outdoor trip into a fun learning experience. The interactive signs throughout the trail offer instructions in both Spanish and English. You will find the start of the trail near the playground in the park.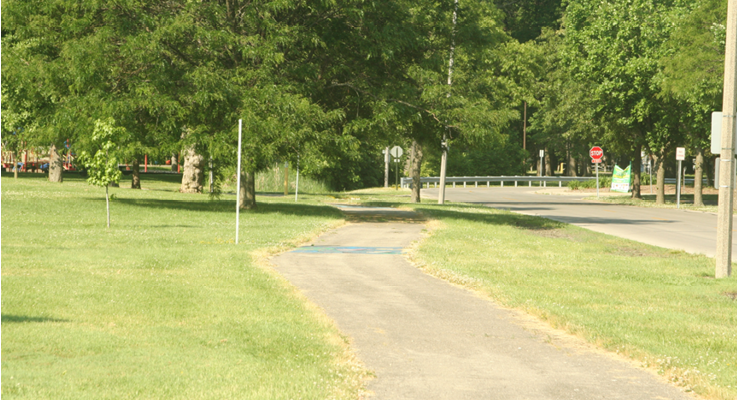 Enjoy a walk or run consisting of .67 miles!
Sports


Basketball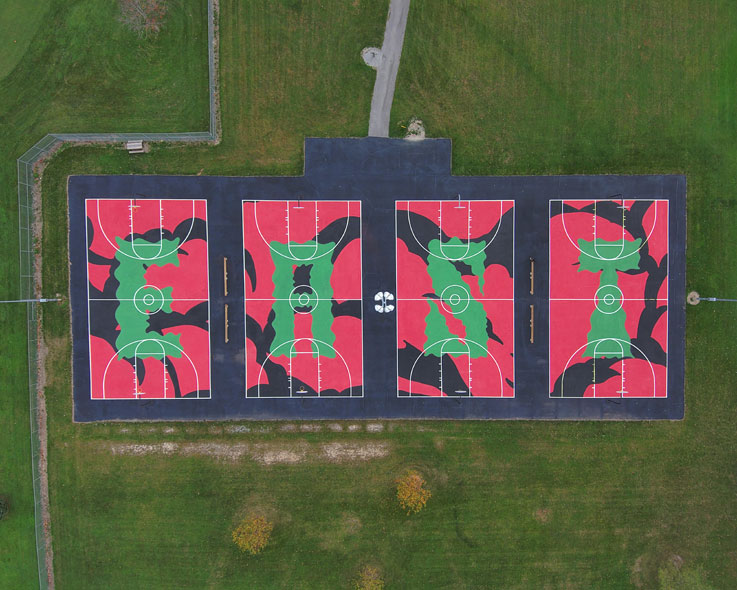 Turnstone has partnered with Fort Wayne Parks and Recreation to resurface and enhance four basketball courts in McMillen Park, featuring a giant four-court mural installed by local artist Andre Portee. The project is funded by a $50,000 NBA All-Star Legacy Grant which seeks to expand the accessibility of basketball across the state of Indiana. Learn more...

Tennis Courts


Tennis courts are available for use on occasion, though in the summer months they are heavily used for the Lifetime Sports Academy.


Golf Course/Driving Range
A fully equipped Executive 18 holes, park 65 golf course and Mad Anthony III's Short Course, (9 holes all par 3) are available for golfers as well as a driving range. Both the Mad Anthony III's and the driving range are open to the public when not in use by the Lifetime Sports Academy. Now available at this location is FootGolf so try something new!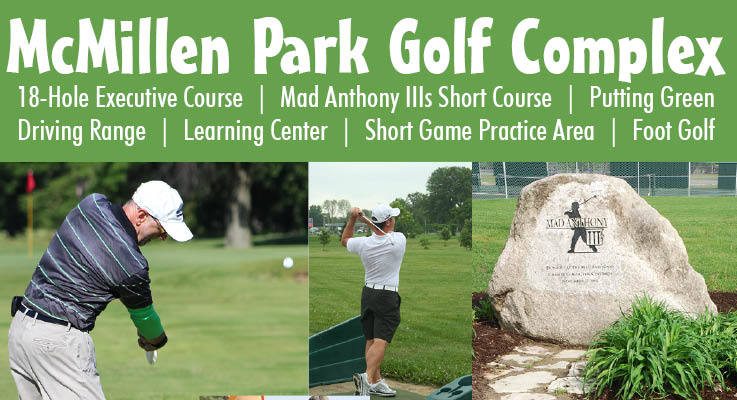 Lifetime Sport Academy (LSA)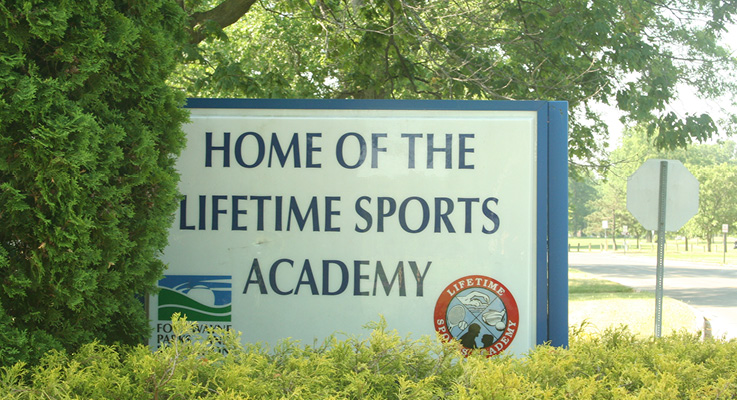 The Lifetime Sports Academy, under the supervision of Academy Director and Wayne High School teacher and track coach, Tom Hogan, is open to boys and girls ages 8-18 during the summer and offers free group lessons in the lifetime sports of golf, tennis and swimming. For those reaching certain advanced levels they are offered an opportunity to receive lessons in golf and tennis in the winter program.

McMillen Swimming Pool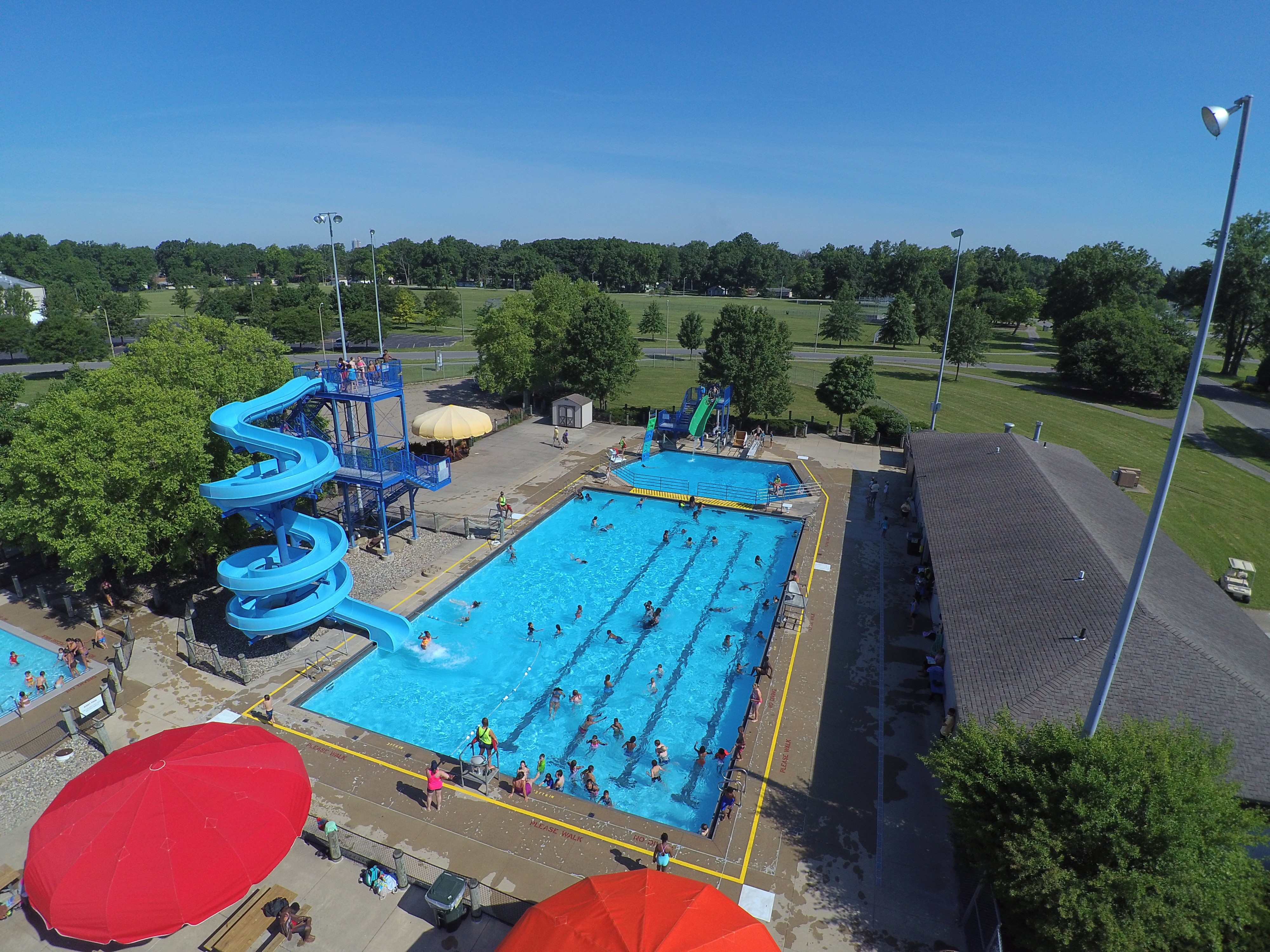 The McMillen Swimming Pool includes water slides, sunning decks, shade umbrellas, heated water and a water playground. Swimming lessons are offered free as part of the Lifetime Sports Academy.