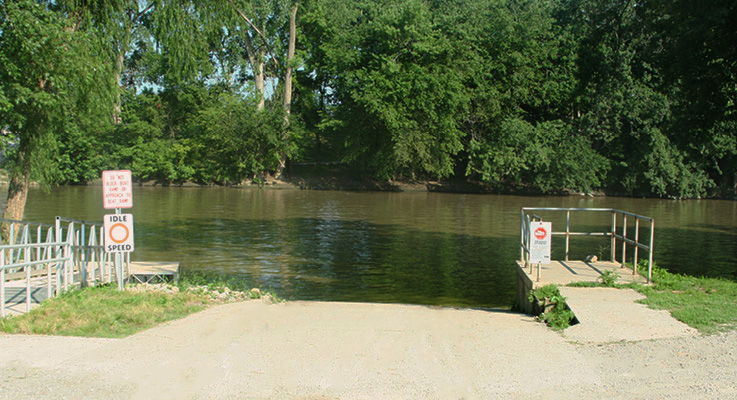 Guldlin Park
Size in acres: 8.2
Since 1897
Guldlin Park is located at Van Buren Street and Michaels Avenue along the St. Mary's River. For more detailed location information, check out the General Park Map or Guldlin Park Map

History
The site is the location of the first fort built in 1722. The fort was called Fort St. Philippe or Fort Miamis. In1897 the city purchased the land for seven thousand dollars. The land that would later become Guldlin Park was originally intended to be used as the location of a water pumping station. Before construction began, it was decided that the station should be built on the other side of the St. Mary's River, and the originally proposed plot of land was left vacant.
The site was then developed as the location of the city's first playground through the efforts of Addie Guldlin, after who the present day park is named. Ms. Guldlin was described as "a little woman but a dynamo of energy". She was prominent in the movement to extend the right to vote to women and served as the state Director of Indiana's Woman's Franchise League.
Concerned that children had no safe places to play in Fort Wayne, Guldlin and several other "progressive" women raised funds to create a large, safe, playground. The playground was divided into a girls' section and a boys' section, with each having numerous swings, see-saws, wading pools, and sandboxes. The park was dedicated on May 20, 1911, and named in honor of Guldlin. Unfortunately, all of this was swept away in the great flood of 1913.


Today the park is a picturesque area of grassy open space and is the site of a public access boat ramp and a boat dock providing boat access to the St. Mary's River.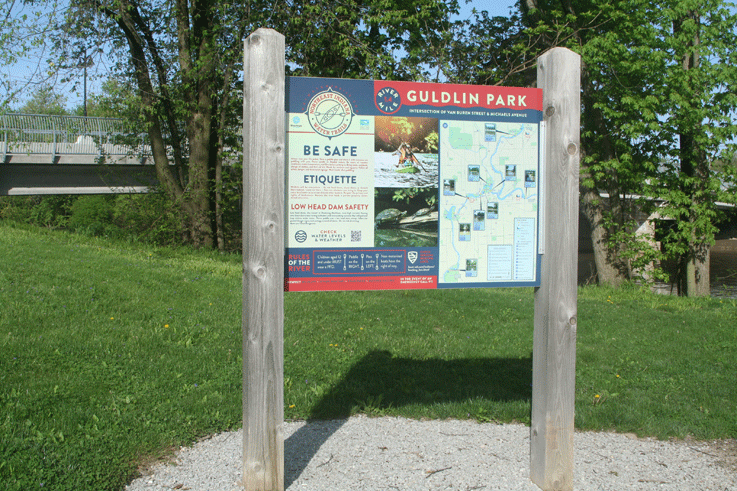 This park overlooks the St. Mary's River and today has a boat ramp and fishing access as well as natural open space.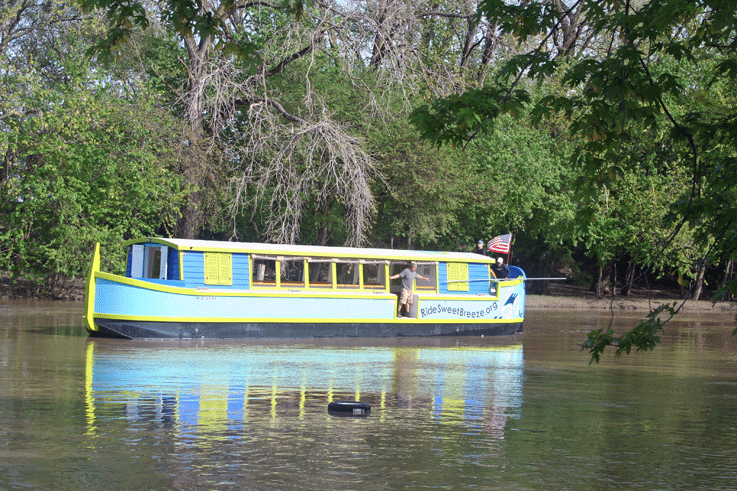 Guldlin Park serves as a great location for the launch of Sweet Breeze each spring.