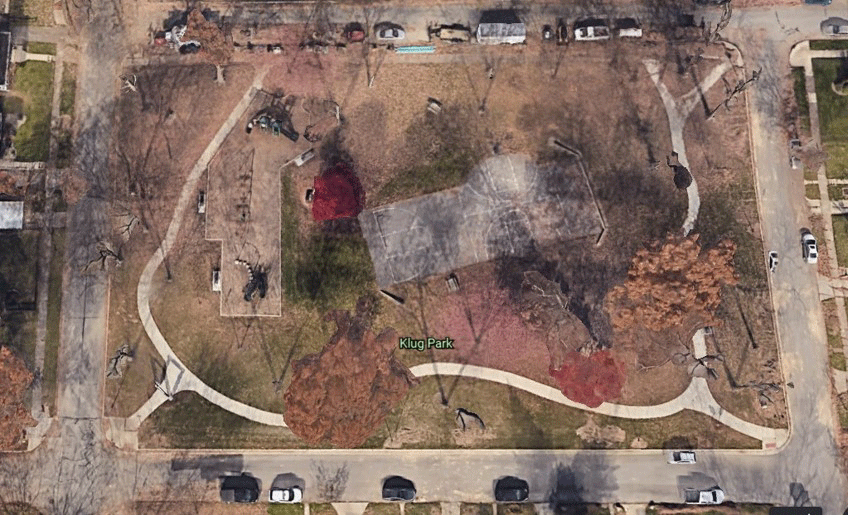 Klug Park
Size in acres: 2.0
Since 1916
Klug Park is located at the intersection of Leroy Avenue and Charlotte Avenue. For more detailed location information,
check out the General Park Map or Klug Park Map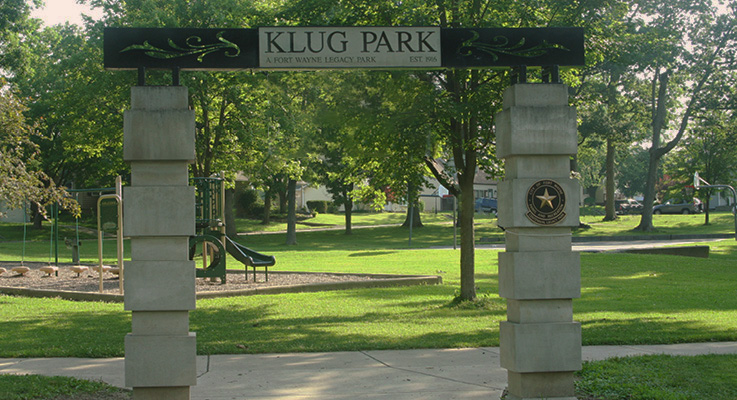 History

Klug Park bears the name of its benefactor, Nicholas Klug. It was donated by Mr. Klug in 1916 and is tucked away in the scenic Parkview Neighborhood.

Visitors to Klug Park can make use of the basketball court or playground that features multiple slides and other amenities as well as a swing set.

The winter of 2016 a new legacy archway entrance into the park was completed.