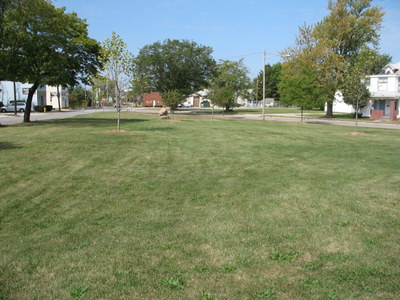 Seiling Block Park
Size in acres: .60
Since 1915
Seiling Block Park is located at Wayne Trace and New Haven Avenue. For more detailed location information,
check out the General Park Map or Seiling Park Map .

History:

Seiling Park was donated in 1915 by Dietrich Seiling. This small but historical tract of land was once a part of the Wayne Trace Indian Route to Cincinnati.