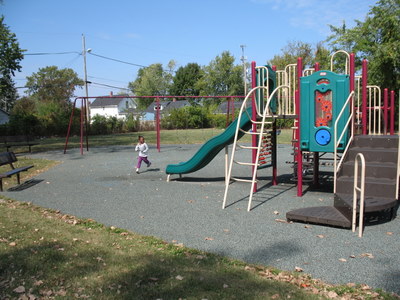 Turpie Playlot
Size in acres: .62
Since 1969
Turpie Playlot is located at Turpie Street and Manford Street. For more detailed location information, check out the General Park Map or Turpie Playlot Map

History

A tract of land 200 x 134 for a small playground at Turpie & Manford Streets was received from Mr. Richard Waterfield in 1969.

Children can enjoy this playground that features a swing set and multiple slides as well as other amenities.