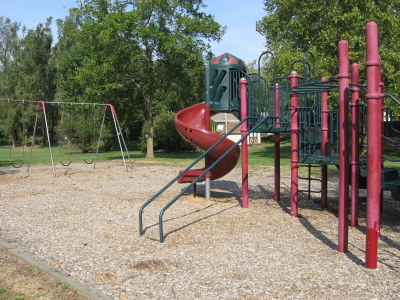 Waynedale Gardens
Size in acres: 1.1
Since 1975
Waynedale Gardens is located near the intersection of Broadripple Drive & Beaty Avenue.
For more detailed location information, check out the General Park Map, or
Waynedale Gardens Map

History: In 1975 land was donated by Howard Hirshey, for what is now known as Waynedale gardens. Mr. Hirshey stipulated that the lots would only be used for park purposes with a reverter clause to the Theodore Hirshey Memorial Scholarship Fund established by the Fort Wayne Bible College. His total donation value was approximately $9,000. In 1978 the land was developed into Waynedale Gardens.
Children can run and play in this park's natural open space or make use of the swing set and playground.