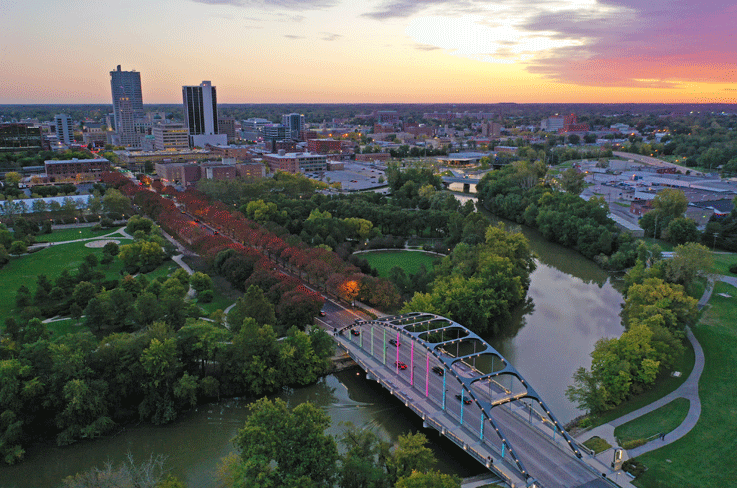 General Information

Headwaters Park, located just north of the central city business district, is home to many festivals, concerts, charitable and other special events. The large open air pavilion is available for public rental and makes a wonderful setting for weddings, receptions, company picnics and family reunions. During the cold weather months, the pavilion houses the popular Headwaters Ice Skating Rink. To book Headwaters Park for your 2023 event, please complete the Headwaters Park Rental Inquiry Form and e-mail to: This email address is being protected from spambots. You need JavaScript enabled to view it. Please call 260-427-6248 if you have any questions.
Please note, the fountain is currently closed.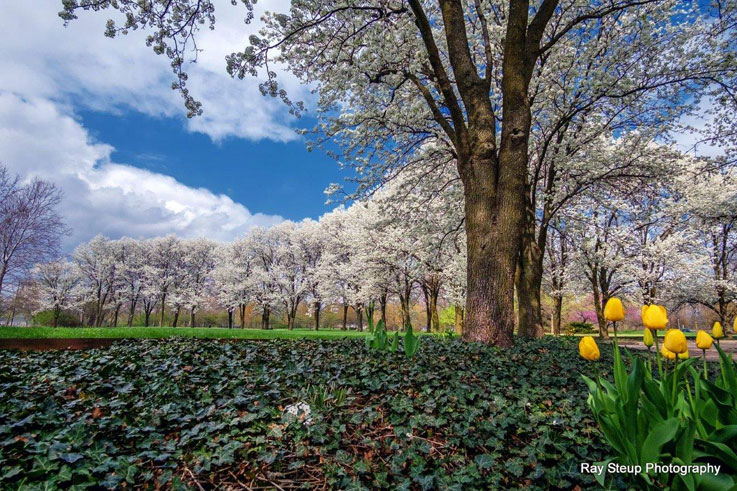 Headwaters Park Directions
Click here for a Park Map and/or Directions
The Park is located on Clinton Street between Fourth and Superior Streets. Clinton Street is a major street running south (at this point) through downtown Fort Wayne.

For directional purposes only, Headwaters Park is located at 333 South Clinton Street.
The mailing address for Headwaters is 110 W Berry Street, Suite 2012, Fort Wayne, IN 46802.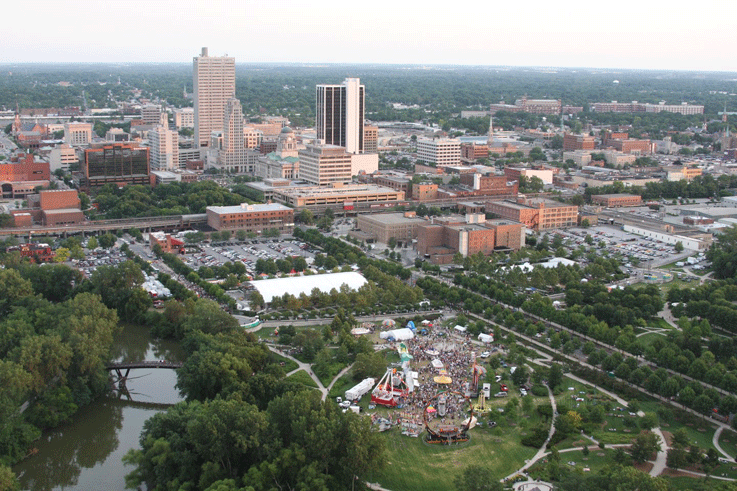 Parking Options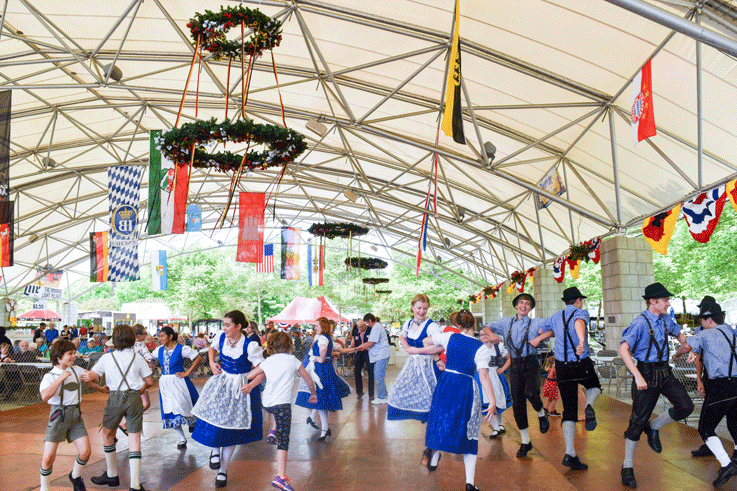 Summer Events at Headwaters Park
June 7th -11th – German Fest https://germanfest.org/
June 15th - 18th - Rib Fest https://bbqribfest.com/
June 22nd - 25th- Greek Fest https://www.fortwaynegreekfestival.org/
July 7th - July 15th - Three Rivers Festival https://www.threeriversfestival.org/
July 21st -22nd - Pride Festival https://www.fwpride.org/
July 29th – Fort Wayne Music Festival https://www.visitfortwayne.com/event/ludacris-with-juvenile-and-chingy/36538/
August 12th - Fiesta Fort Wayne https://www.visitfortwayne.com/event/fiesta-fort-wayne/35302/

Please note, this listing is subject to change.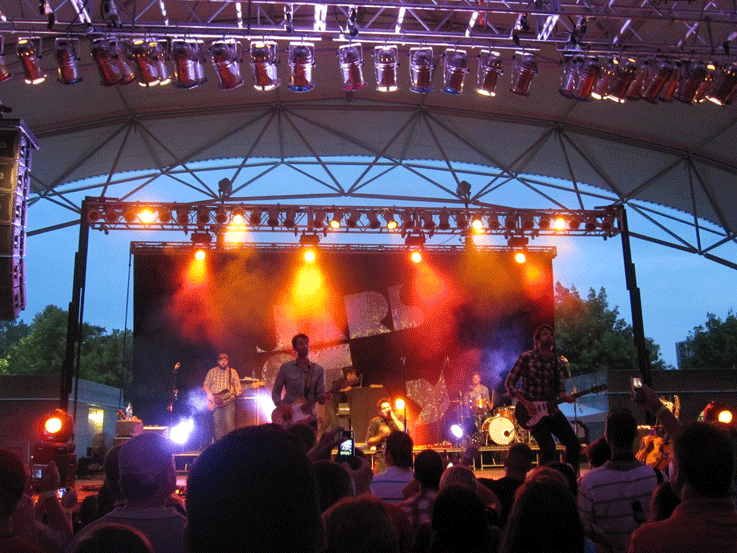 Rental Information

Two pavilions (Lincoln and Rothschild) are available for public rental. They make wonderful settings for weddings, receptions, company picnics and family reunions.

For 2023 Rentals, please complete the Headwaters Park Rental Inquiry Form and e-mail to: This email address is being protected from spambots. You need JavaScript enabled to view it. . Questions? Please call Riley at 260-427-6248.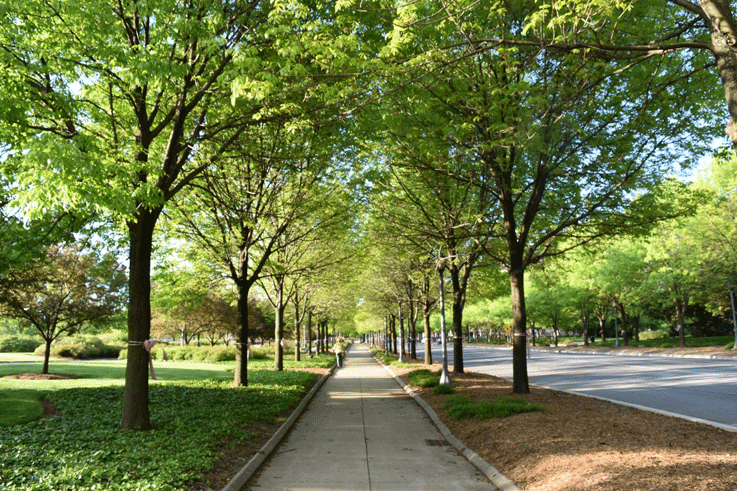 History

Read about the History of Headwaters Park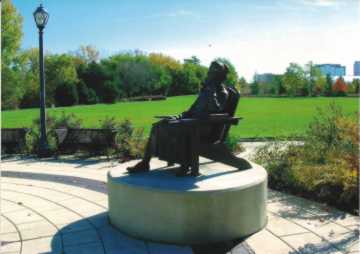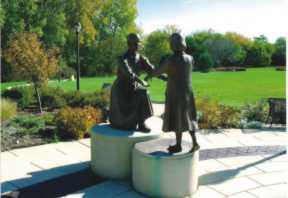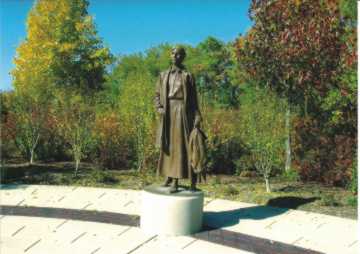 See the Hamilton Sculpture Garden Brochure for information about these three sculptures of Emerine Hamilton's granddaughters Edith, Alice and Agnes found in Headwaters Park.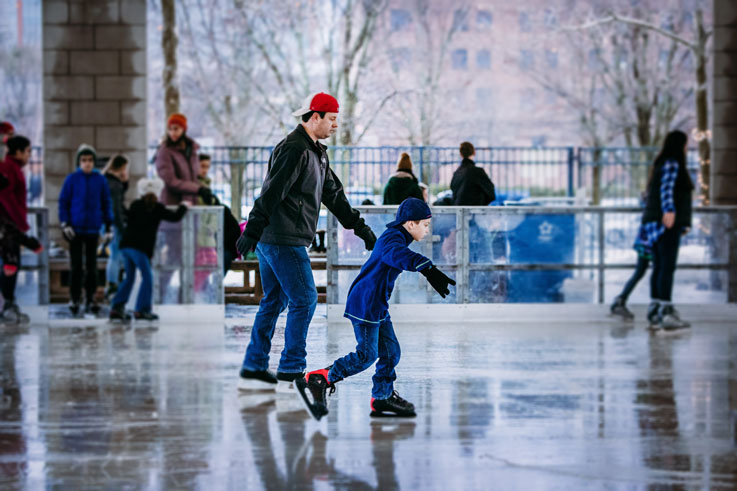 Photo credit: Brooke Todd

Headwaters Ice Skating Rink
Clinton & Superior
260-422-7625
Headwaters Ice Skating Rink is now closed until November. Check back then for updated information on the skating schedule.