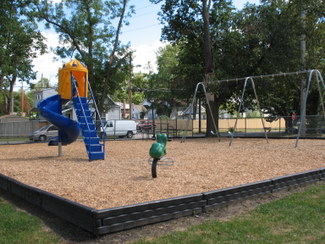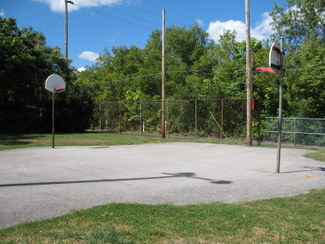 Bass Playground
Size in acres: .52
Since 1928
Bass Playground is located at Bass Street and Hoagland Avenue. For more detailed location information, check out the General Park Map or Bass Playground Map

History: Bass Playground was purchased in 1928, but the playground existed informally before the purchase of the land was made by the Parks and Recreation Department. Many people submitted letters of interest including one from the law firm of Vesey and Shoaff. The letter included the writer's own experience of playing baseball in the park as a boy. The life and size of Bass Playground continued to expand in 1966 and 1967.
Bass Playground features a basketball court and a playground with a slide and swing set among other fun amenities.