Promenade Park
202 W. Superior Street, Fort Wayne, Indiana
(260) 427-6000
Open: 6 am-11 pm daily

Learn more about the Riverfront


Promenade Park, the first phase of our transformational Riverfront Fort Wayne Project opened in 2019! Highlights of the opening weekend included the ribbon cutting and various arts performances, boating and recreation as well as nature and our rivers' ecosystem activities.

Follow us on social media and sign up for the newsletter at RiverfrontFW.org to stay current on updates!

Before you visit the park check out the 2023 Parking Options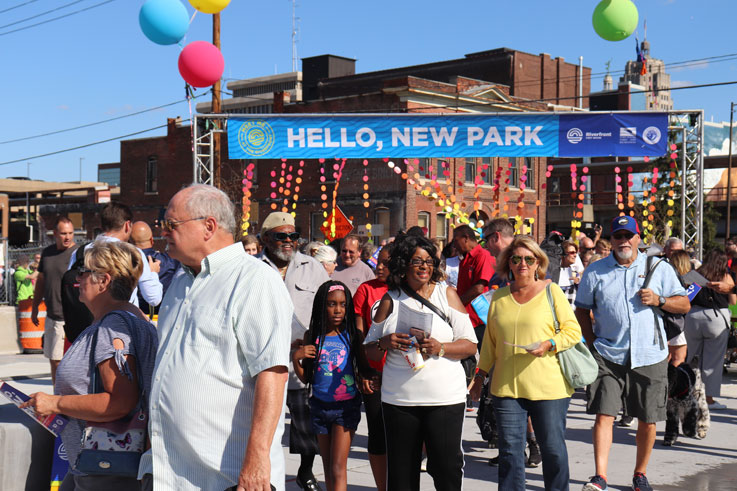 The Grand Opening Celebration was held for Promenade Park August 9-11, 2019. Approximately 35,000 people came to visit the park that weekend. Park visitors continue to visit the park and enjoy all the amenities the park offers! Please check out the Park Amenity list and the Parking Map (Visit Fort Wayne) to learn more about the park. Feel free to visit daily from 6 am-11 pm!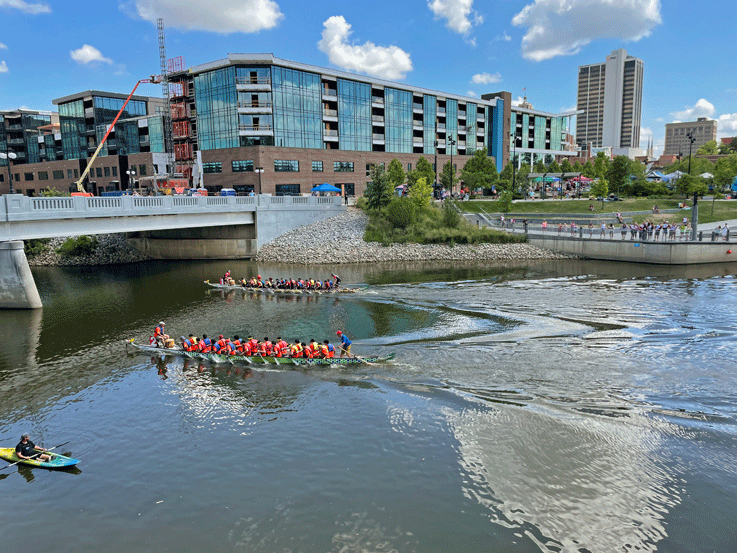 Thanks for celebrating three years of RIver, Set, Go! with us!

Fort Wayne Parks and Recreation and Riverfront Fort Wayne celebrated the third year of Promenade Park at "River, Set, Go!" on Saturday, August 6, 2022. Visitors were invited to enjoy activities along the river in Fort Wayne's 87th park, starting with the Opening Ceremonies with Chinese Families & Friends Association, Dragon Boat Races, Contests, Floating Yoga and more.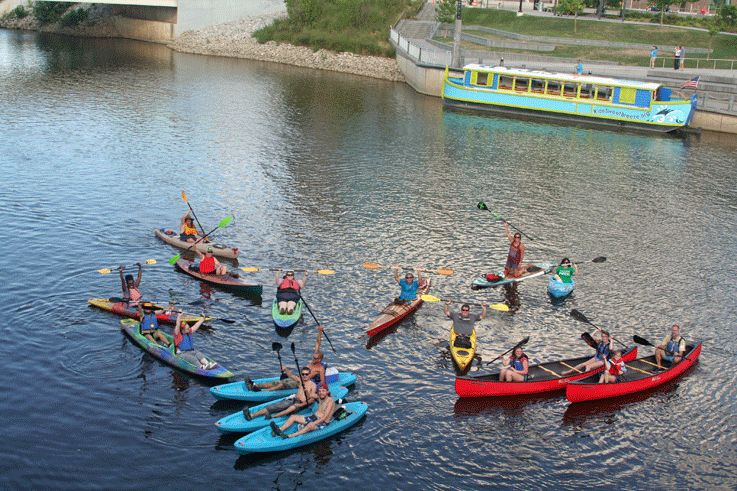 Everyone then enjoyed Caledonia and We Are Checkmark performances in the bandshell followed by A Paddle Parade, and ending with floating fire pits! Check out additional photos on the Dragon Boat Racing link and on our social media pages!
Mark your calendar to celebrate Dragon Boat Racing with us again on August 4-5th, 2023!
More information is available at RiverfrontFW.org or 260-427-6000.
Enjoy a virtual "hike" at Promenade Park!

Until your next visit to Promenade Park enjoy a virtual hike!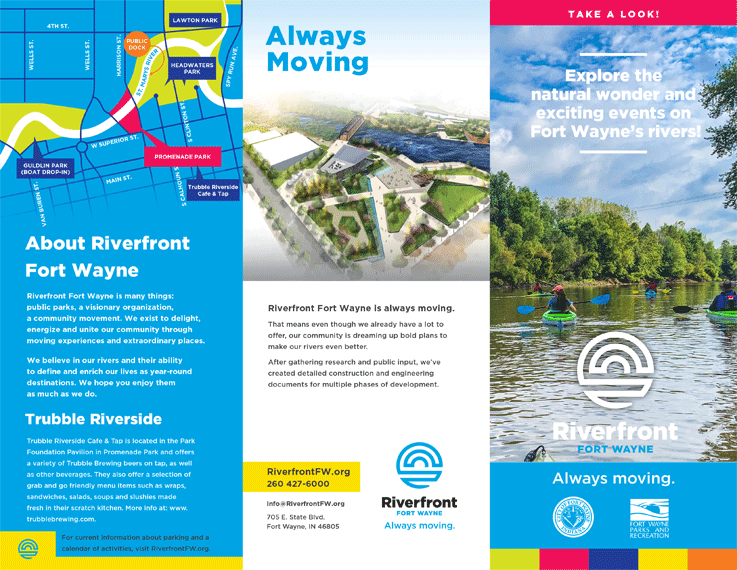 Check out the Riverfront Brochure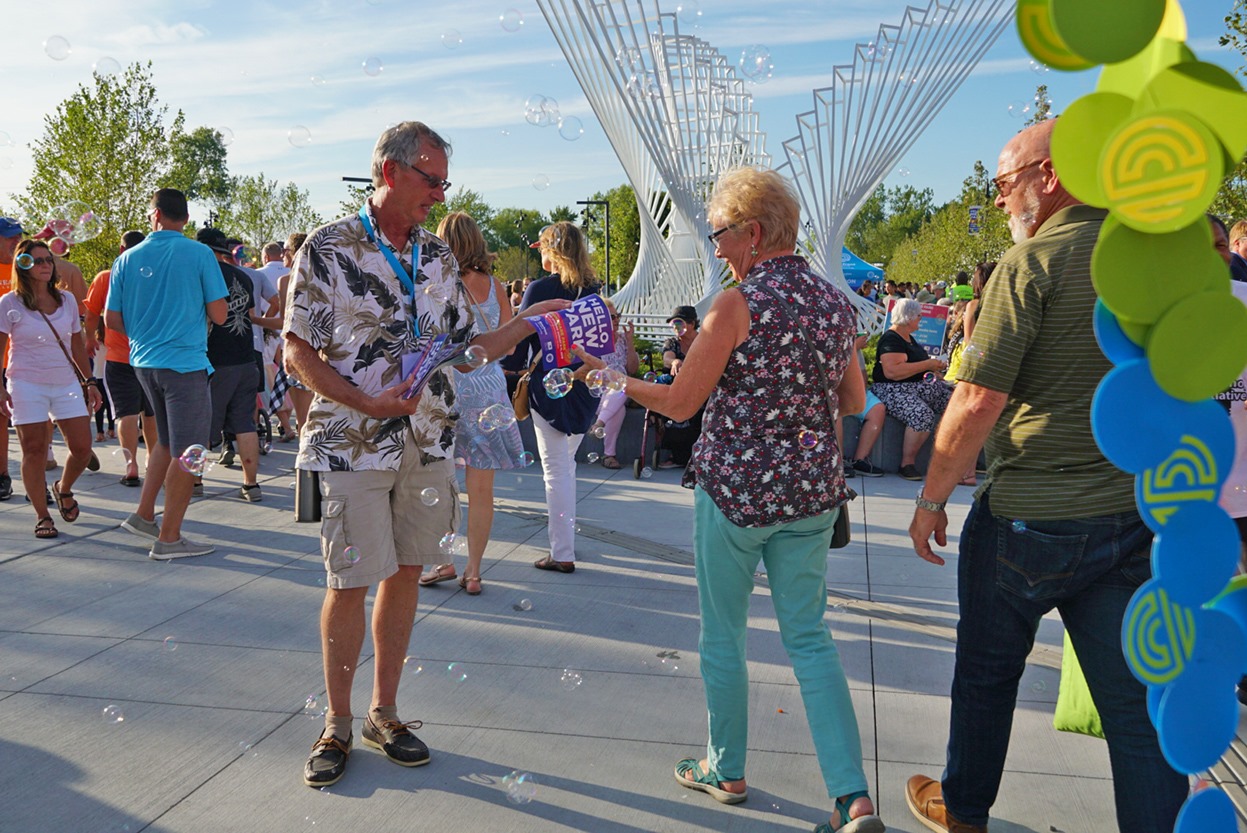 Volunteer or Become a Sponsor for a Riverfront Event!
Are you interested in volunteering or sponsoring an event for Riverfront Fort Wayne? We have plenty of great opportunities for volunteers and sponsors to help Riverfront events and programs be successful! Interested? Contact This email address is being protected from spambots. You need JavaScript enabled to view it. or (260) 427-6248.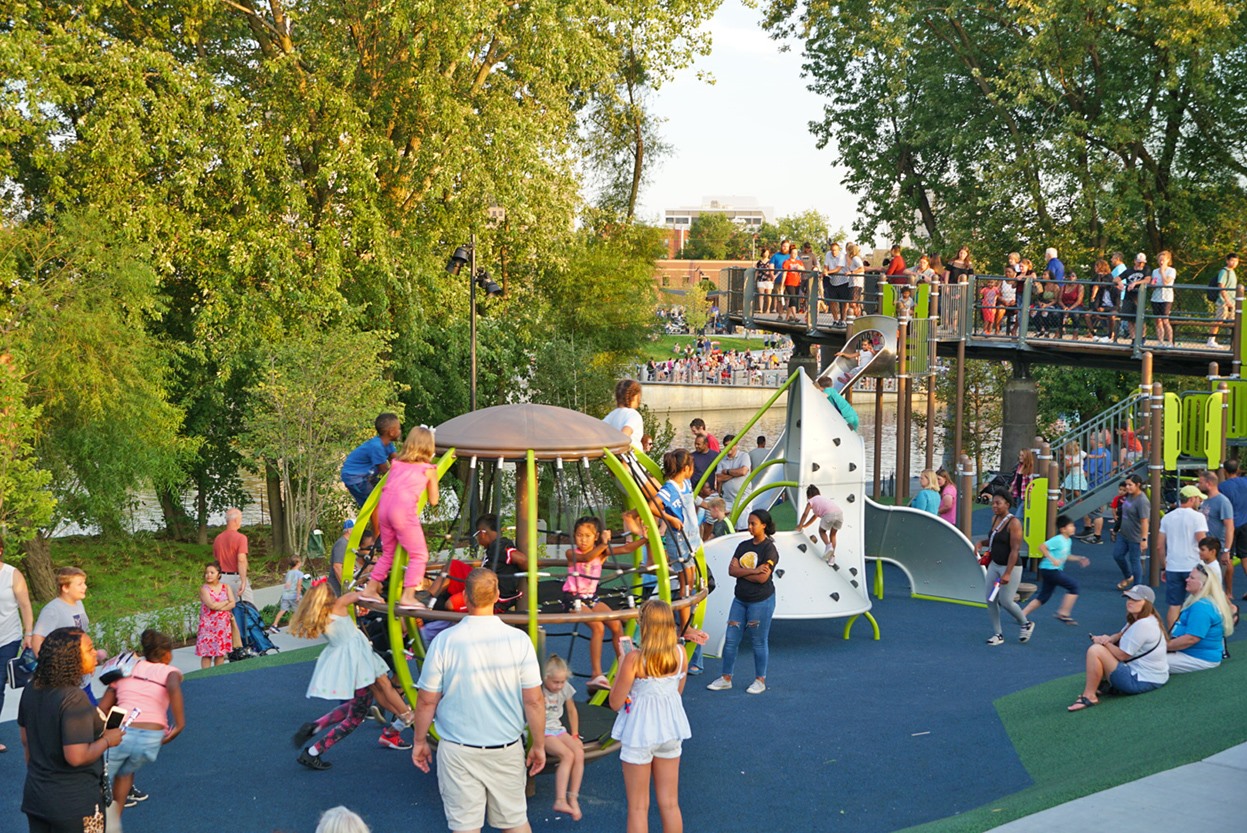 PNC Playground

The PNC Playground is a fully accessible playground to be enjoyed by all! Do you have questions about the PNC Playground?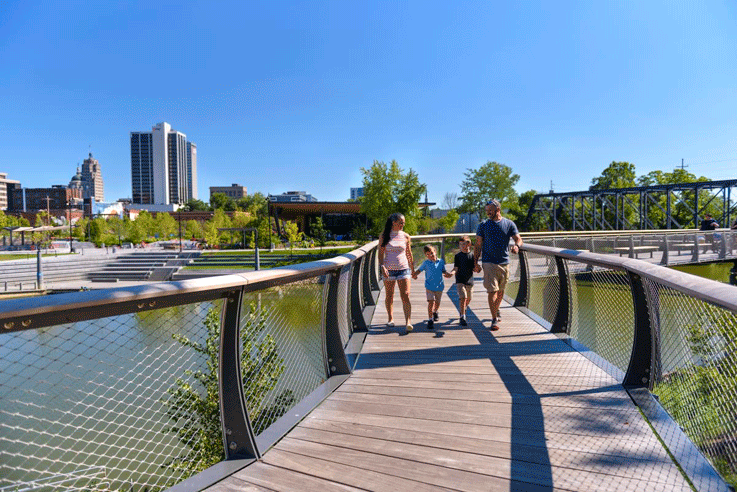 Parkview Tree Canopy Trail
The Parkview Tree Canopy Trail is a stunner offering unique views of Parkview Park as well as the ever evolving skyline.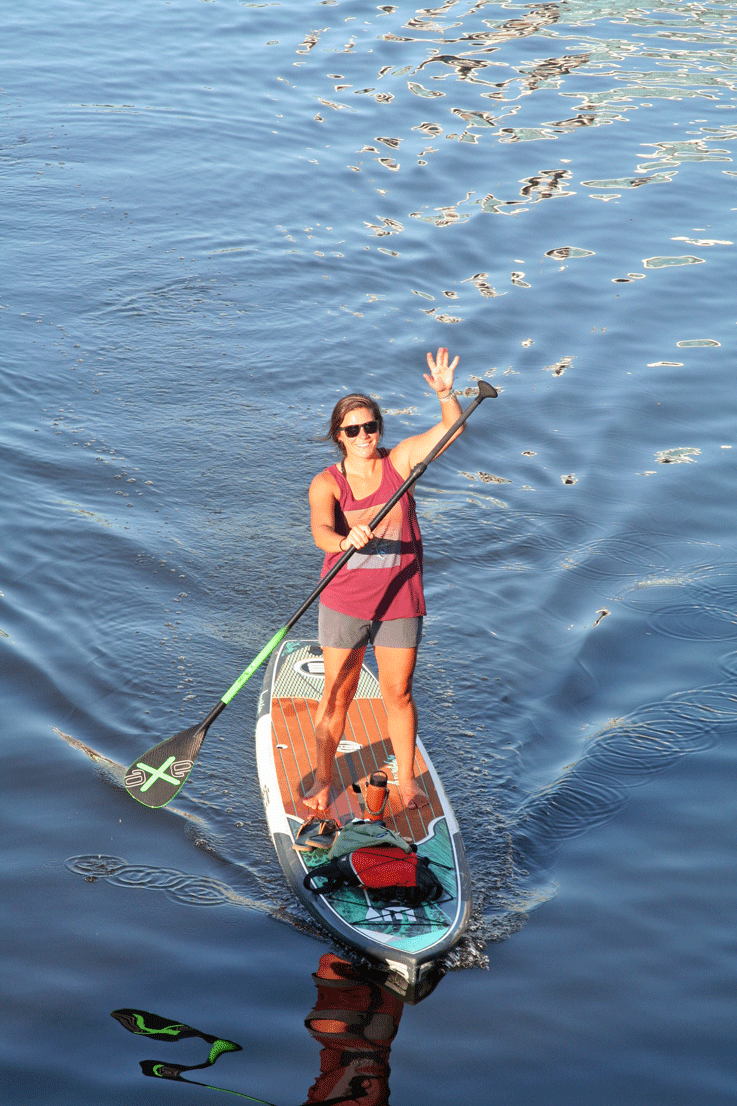 Canoes & Kayaks
If you have your own canoes, kayaks, paddleboards or other watercraft feel free to explore Promenade Park by water! Fort Wayne Outfitters rents watercraft too and is adjacent to the park!




Sweet Breeze
Ride aboard Sweet Breeze, Fort Wayne's authentic canal boat replica. Purchase TICKETS again next spring!

Doermer Kids' Canal & Rotary Fountain

The Doermer Kids' Canal & Rotary Fountain are popular draws for both the very young and old alike. Please note, the water in this area has been turned off for the season. Check back Memorial Day Weekend, 2023 for more water fun!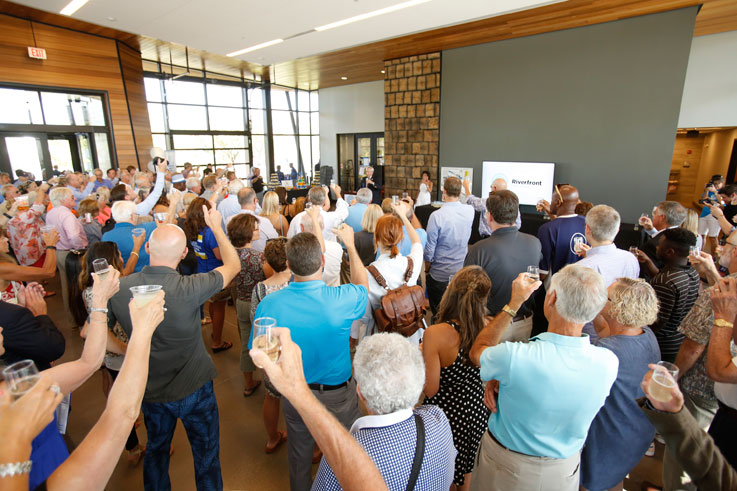 Rental Opportunities in Promenade Park

Generally, the spaces available for rent in Promenade Park are the Park Foundation Pavilion (inside and outside), Auer Lawn and Sweetwater Band Shell East, Old National Bank Plaza and Sweetwater Band Shell west, and the historic Wells Street Bridge. The only space that is entirely covered, and therefore weather-proof, is the indoor portion of the Park Foundation Pavilion.

Additional information about Rental Opportunities at Promenade Park is now available.

Please e-mail: This email address is being protected from spambots. You need JavaScript enabled to view it. to inquire about dates available for your next gathering.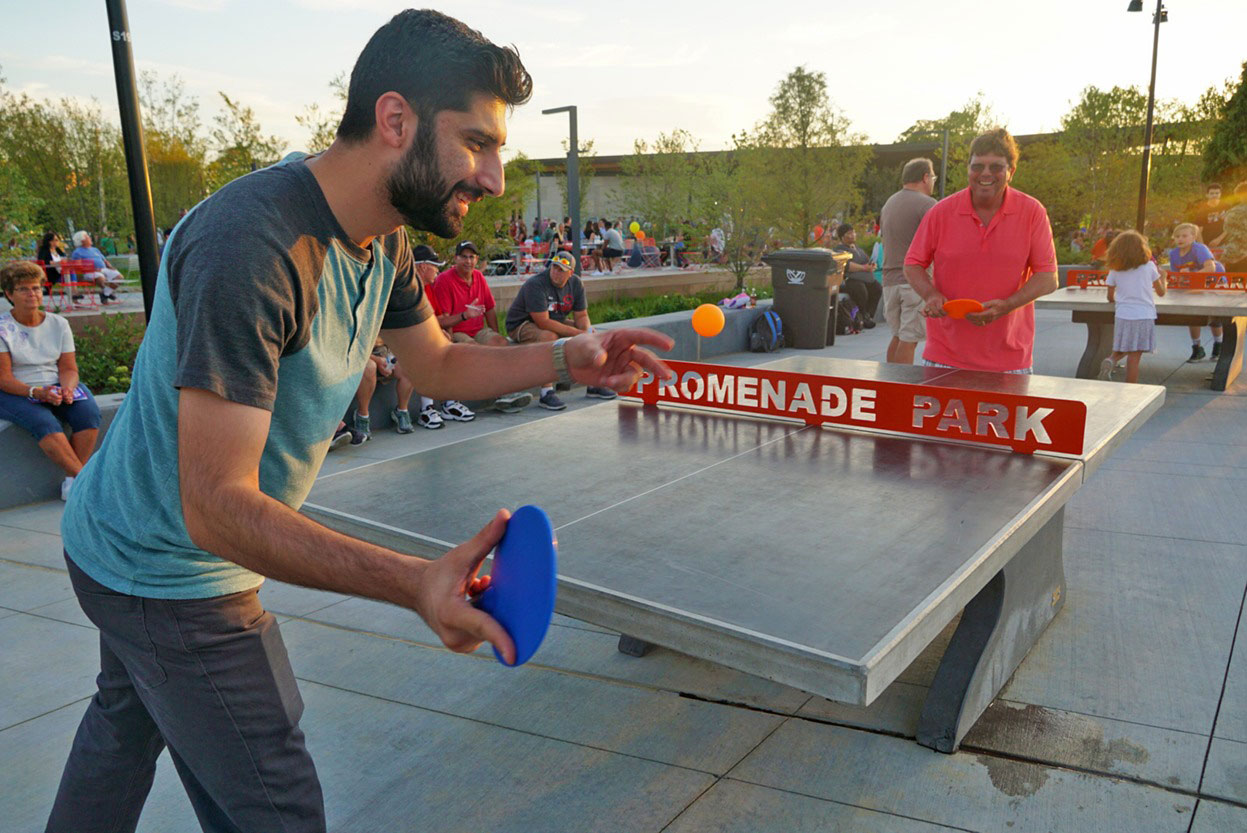 Fun & Games

At Promenade Park there are 3 Ping Pong Tables, 2 Cornhole games and 1 Foosball table for your enjoyment!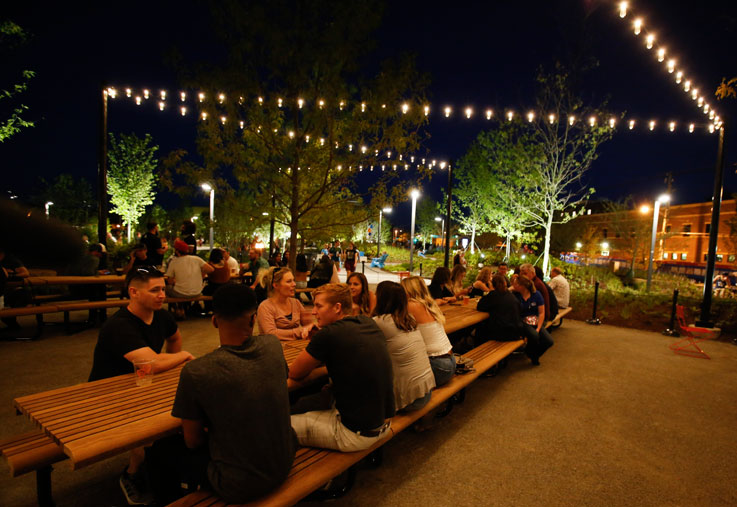 teds Snack + Bar
The new teds Snack + Bar will open to the public in early May. Guests will be able to grab a convient bite to eat, or a quick snack as well as cold refreshments. Learn more about teds Snack + Bar by checking out the teds Snack + Bar release.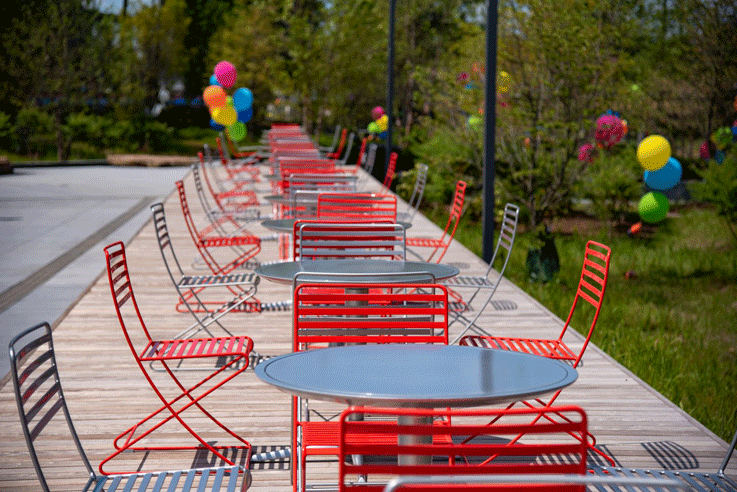 The Journal Gazette Foundation Dining Gardens
The Dining Gardens provide a perfect opportunity to either bring your favorite food for a picnic or stop in at a local eatery including teds Snack + Bar (located at the park/opening in May) and then relax at one of the convenient dining areas in the park.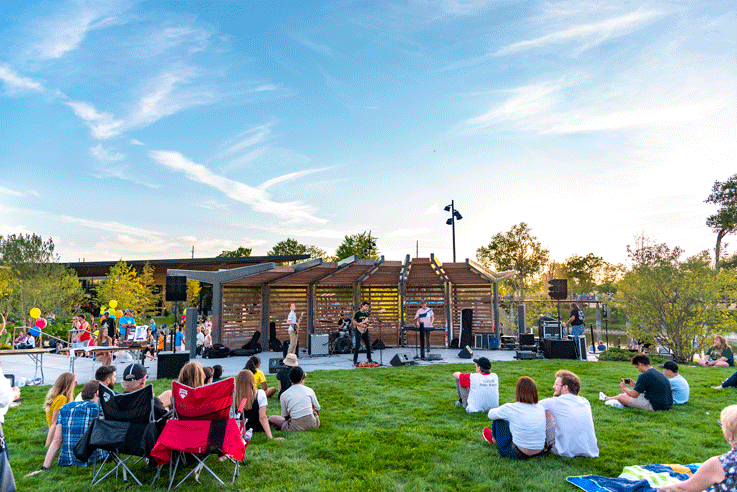 Sweetwater Bandshell and the Old National Bank Plaza

Looking for inter entertainment? Go to RiverFrontFW.org to learn more!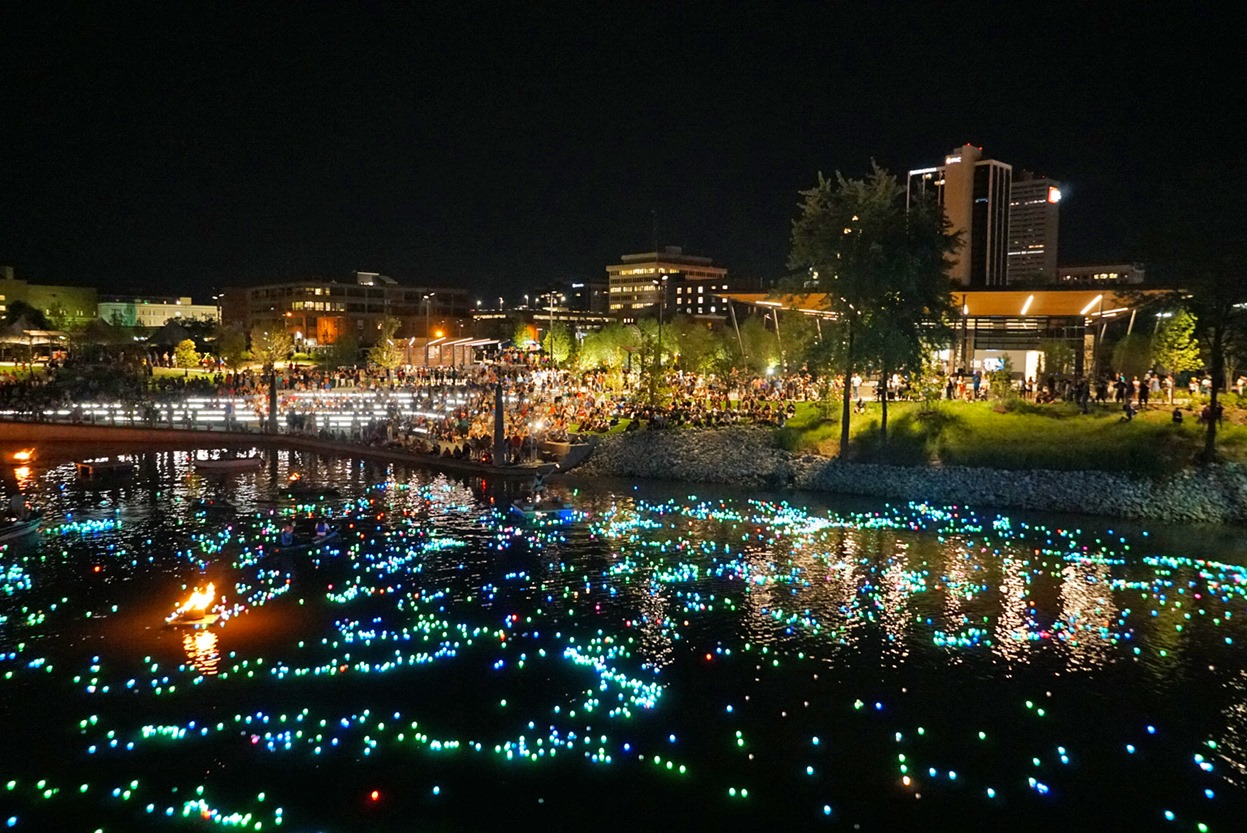 Riverfront Revival

In the 2000s, Northeast Indiana's residents began to recognize the importance of our rivers again.
Mayor Tom Henry established Legacy Fort Wayne in 2011 to guide the spending of approximately $75 million through the Light Lease Settlement and Fort Wayne Community Trust funds. The Mayor solicited hundreds of ideas from the community on how best to utilize this once-in-a-lifetime opportunity, and the desire for riverfront development rose to the top of the list.
With the public's overwhelming support, Mayor Henry commissioned a comprehensive Riverfront study. Throughout the process, thousands of residents completed surveys, attended events, heard presentations, shared their ideas and even experienced the rivers themselves with riverboat excursions and Dragon Boat races.
In 2015, a conceptual plan was drawn up and shared with the community. Fort Wayne City Council approved $6 million in funds for Riverfront work, including maintenance, development and events. Mayor Henry formed a Riverfront Implementation Committee to guide the project, and the city hired Riverworks Design Group to take the conceptual plan and develop schematic designs.
This led to Phase I of Riverfront Fort Wayne which was completed and opened to the public on August 9th, 2019.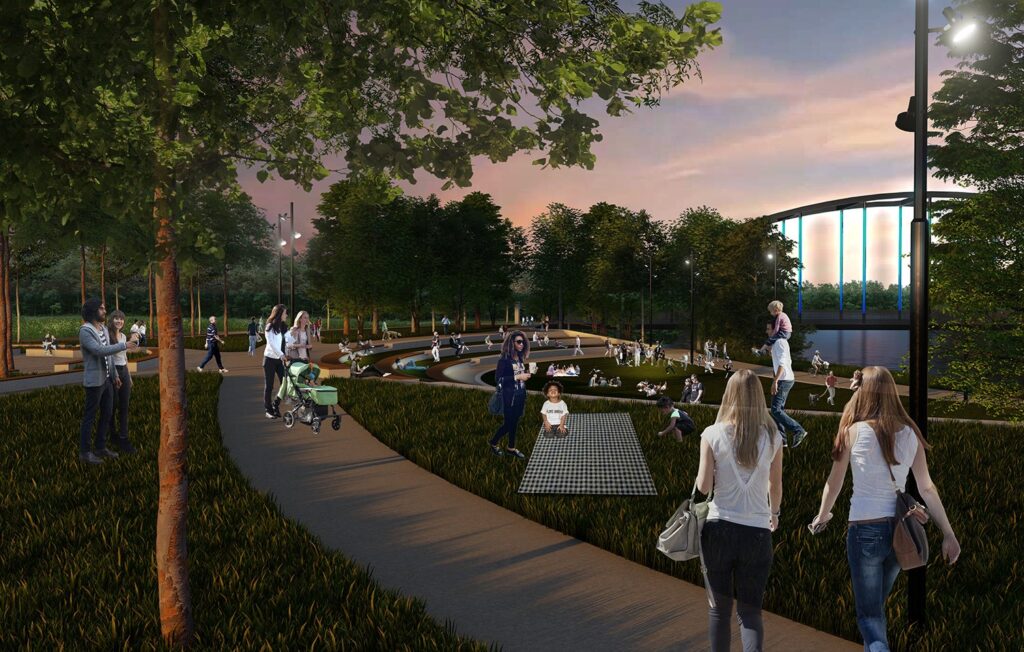 Community's Vision for Riverfront Phase II Moves Forward


Phase II of Riverfront Public Space will continue Fort Wayne's proactive efforts to revitalize its central riverfront by extending the public space from Promenade Park along the St. Marys River west to Ewing Street and east to Clinton Street. The expanded public space will feature an extension of the elevated Tree Canopy Trail, boat docks for private watercraft, universally-accessible bouldering mound, hammock grove, walking trails and landscaping.
Want to learn more about Riverfront Phases II & III? Check out: Riverfrontfw.org and like Riverfrontfw on Facebook.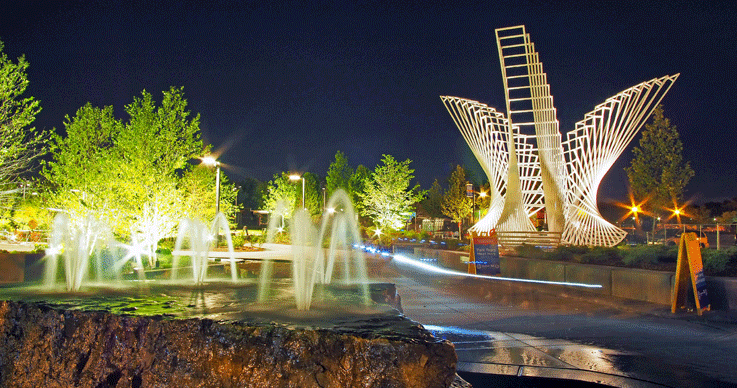 Promenade Park Sculpture

Mayor Tom Henry and Parks and Recreation Director Steve McDaniel officially unveiled the first piece of Promenade Park to the public on July 26, 2019. "Convergence, Linda Howard, 2018, presented by the Waterfield Foundation" sits on the southeast corner of Promenade Park, near the intersection of Superior and Harrison streets. Mayor Henry and McDaniel shared their excitement for the sculpture, especially as it means the opening of the first phase of Riverfront Fort Wayne is getting closer. Read more...

---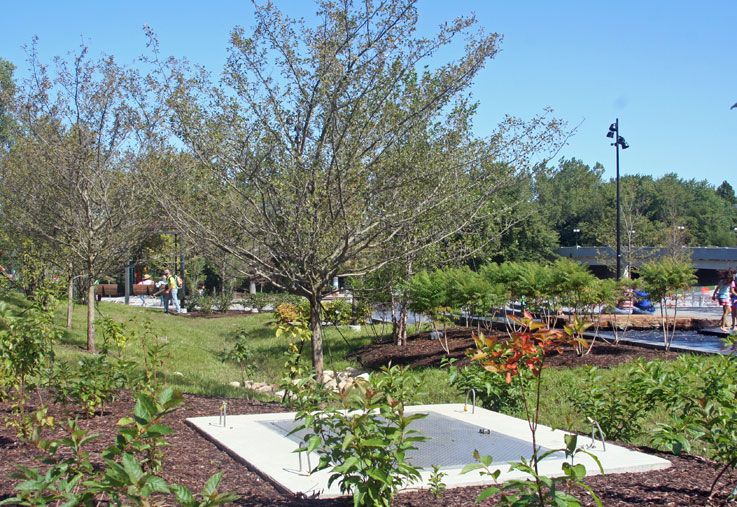 Little Creek Bioswale


What is the Little Creek Bioswale? Learn more...
This project is partly funded by: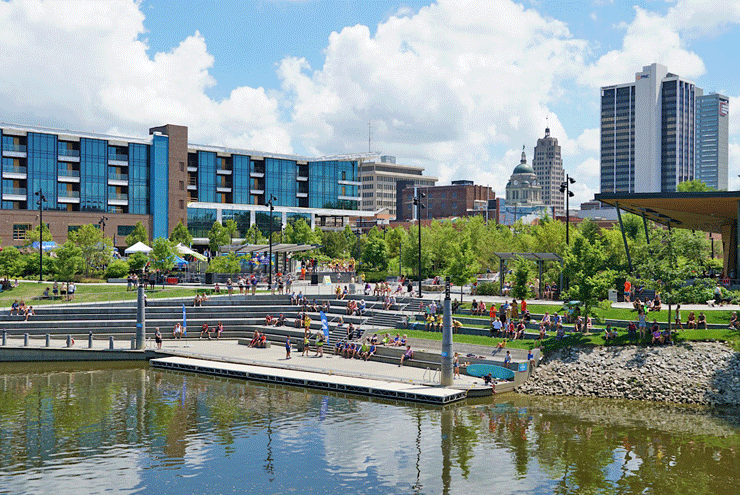 Calendar




We're lighting up the river with year-round programs.



Upcoming events include: Sunday Heritage Concert Series, Create & Play Tuesdays, Yoga on the Riverfront, Dance Promenade!, Be Your Own Artist!, For Real Comedy Stories, Dog Sweater Day, Chess and Chill, Winter Cozy, Spring Celebration at Promenade Park, Paint with your Pup, Literacy Expo at Promenade, Sensory Workshop Series, and much MORE! Check out the on-line calendar for information on all of these exciting programs!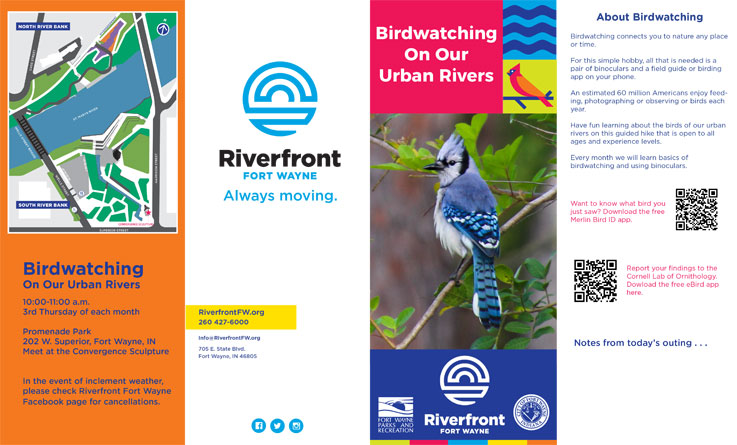 Interested in learning about Urban Birdwatching?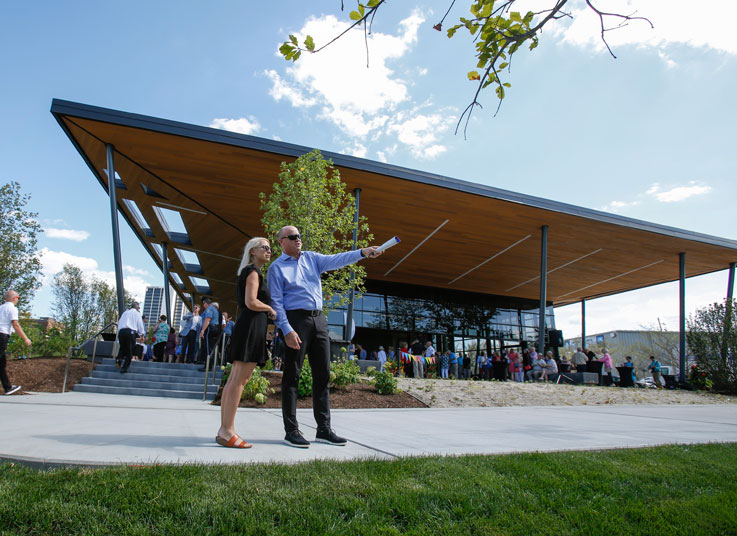 Park Foundation Pavilion

The Fort Wayne Park Foundation, Inc. is pleased to announce its support of Promenade Park by raising funds for the construction of the Park Foundation Pavilion. With generous contributions from area foundations and individuals, the Foundation raised $1,000,000 which was generously matched with $500,000 from the Community Foundation of Greater Fort Wayne. In addition, the Park Foundation pledged $150,000 from its unrestricted endowment funds to support the project.

Check out the News Release for additional information or the Riverfront web site!

Ready to find out more about how to reserve the Park Foundation Pavilion for your event? Please e-mail: This email address is being protected from spambots. You need JavaScript enabled to view it.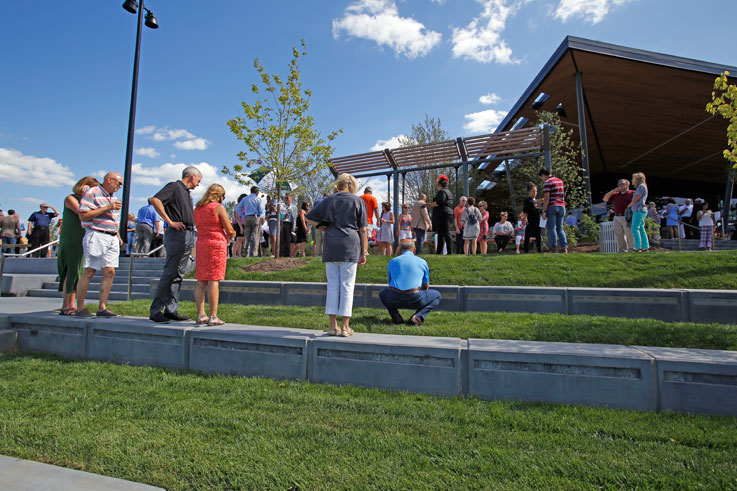 Riverfront Endowment Donations


The Fort Wayne Park Foundation invites families to become a part of local history by supporting Promenade Park. A gift of $500 will be recognized with an inscription on a Greenscape Step within the Park. It's similar to buying a brick. The purpose of this campaign is to create a legacy endowment for Promenade Park. The Promenade Endowment will help support improvements, updates and programming along the rivers, and will be operated by the Fort Wayne Park Foundation, a nonprofit charity. All donations are tax-deductible and can be made securely at the Park Foundation website. Learn more: https://fwparkfoundation.org/product/donate/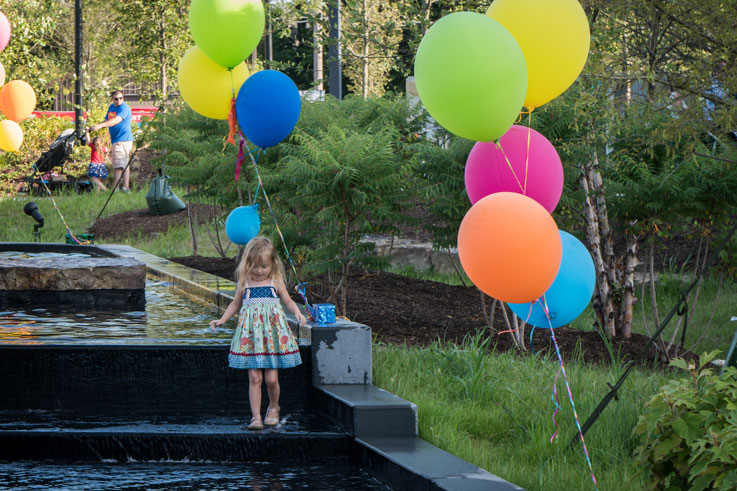 Donations

Donations are needed for Promenade Park for an on-going maintenance endowment. Individual donations may be given on-line. For corporate donations please contact This email address is being protected from spambots. You need JavaScript enabled to view it., Manager of Development, at 260-427-6026.