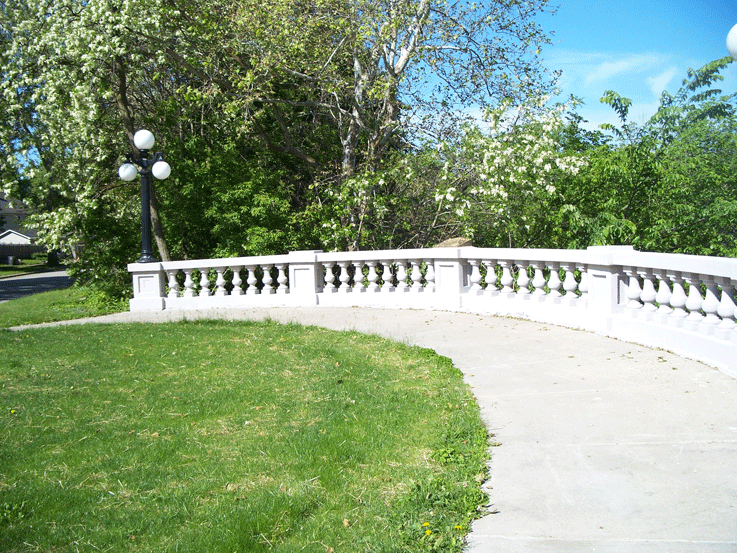 Thieme Drive and Overlook
Size in acres: less than one acre
Since 1911
Thieme Drive, and the Thieme Overlook, is a linear parkway and formal viewing platform between W. Main Street and W. Washington Boulevard along the St. Marys River. For more detailed directions check out the General Park Map, or Thieme Drive/Orff Park and Overlook Map.


History
Thieme Drive and its overlook were designed as a demonstration project by nationally significant landscape architect and planner George Kessler as a model river parkway. The drive and its formal London Plane trees served as a scenic entrance to Swinney Park from W. Main Street. It was an example of the possibilities for river development of the Fort Wayne Park and Boulevard System, also designed by Kessler and completed in 1912. Construction was funded by Theodore F. Thieme, owner of Wayne Knitting Mills. The Thieme Overlook is designed in the "City Beautiful" style. It has a decorative concrete balustrade with a sculpted tribute to Thieme at the center. The Overlook provides a view of the St. Marys River and the City Beautiful style Carole Lombard Bridge.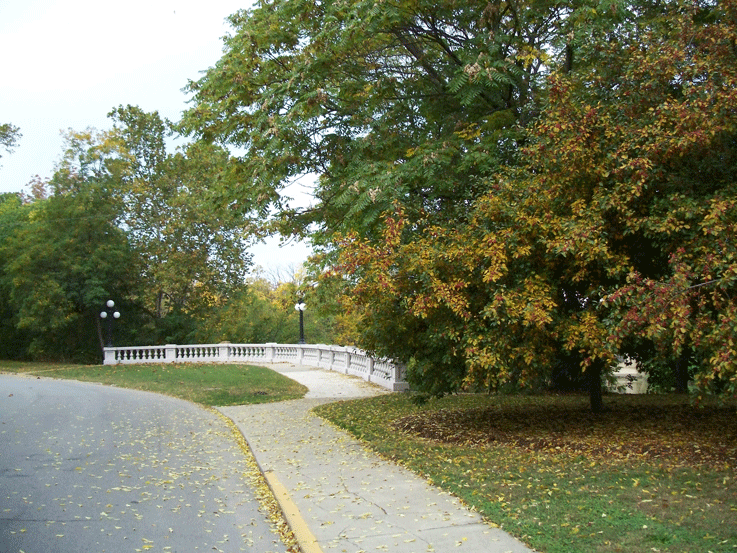 WHAT TO DO
The Rivergreenway passes through on Thieme Drive; stop and watch the river flow by at the Overlook. The West Central Historic District is adjacent to Thieme Drive; ride or drive some of Fort Wayne's best historic residential streets.